Real Human Hair Wigs
Human hair wigs allow you to instantly transform your look with minimal effort. Our adjustable human hair wigs have a durable full lace or lace front base, is easy to wear, and will make you feel fabulous. Our wigs are made with Remy human hair and are built to last.
Real Reviews
4.41
/ 5 stars,
64
reviews
Level-up your look with our Luxury Virgin and Remy Wigs
Fashioned with love, our premium human hair wigs offer confidence and quality with only the best 100% Indian Remy hair available.
For natural hair that has become damaged through chemical services or has thinned or been completely lost due to hormonal or medically related hair loss, we have natural hair wigs to suit any lifestyle and budget. Beginning with only the best hair, sourced directly from temples in India, we offer 3 distinct types of human hair wigs: full lace wigs, lace front wigs, and even celebrity inspired wigs. All of them are made with the finest Remy Indian hair and designed to be tangle and matte free with proper care and maintenance and can be custom colored and dyed to replicate your natural hair and preferred style.
Our remy human hair wigs typically last for 6 months to 1 year + with proper maintenance. Extra care must be taken with full lace wigs because they are 100% hand-knotted and more delicate pieces. Full lace wigs give the most complete experience with full density throughout. Lace front wigs are hand-knotted only in the first three inches, the rest of the unit is machine made using wefts. This allows for a more economic solution using the same high quality remy hair as full lace wigs.
Maintenance tips
Since a full lace wig looks great while being worn, it's important to learn how to take proper care of it so that it will stay in great condition. Thankfully our full lace wigs are rather easy to take care of. You can gently wash your lace wig if you've used hair products on it, such as hair spray (which we don't recommend by the way). You also can store your wig on a wig head with T-pins to keep it in ready-to-put-on shape before heading out with your full lace wig on.
Gently comb it out
With full lace wigs you need to be extra careful when combing out the hair on the wig. Even though the hair is pretty secure in the lace base, it's still important to be cautious. In order to prevent any hair from getting loose, you'll want to start brushing the hair from the ends to the top, without getting too close to the lace base.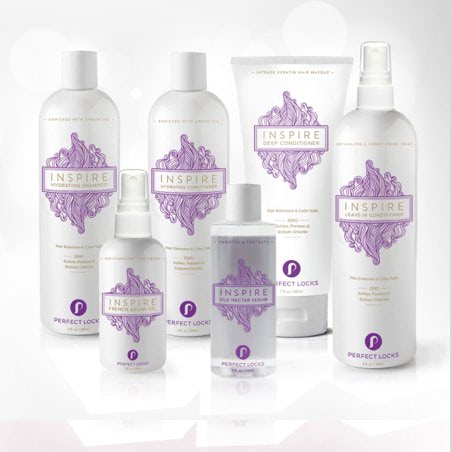 Premium quality, 100% authentic Indian human remy hair
Authentically Virgin hair, it has never been treated or processed in any way for a perfectly aligned and intact cuticle on every strand.
All wigs feature our Perfect Locks SureFit™ Adjustable Elastic Base and comb clips for a sturdy fit.
Realistic and variable lengths of hair and fine baby hairs replicate natural hair and the hairline.
Perfect Locks Full Lace Wigs feature LuxeMesh™, a distinct pattern that offers maximum breathability and lightweight comfort. Each piece is hand knotted by a master artisan, delivering a dense ands voluminous head of hair. Glue-less, they can be parted in any direction for maximum style versatility. Available in 3 different textures (straight, wavy and curly) and 2 lengths.
Perfect Locks Lace Front Wigs balance premium quality design with affordability by being both machine made with the front 3 inches hand knotted by a master artisan. They feature LuxeMesh™, a distinct pattern that offers maximum breathability and lightweight comfort. Available in 6 different textures and 4 lengths.
Perfect Locks V-Part Wigs feature all of the benefits of our Lace Front Wigs, with a custom design and classic face flattering v-part. Available in 3 textures and 2 lengths.
ARE WIGS FOR ME?
Are you suffering from traction alopecia?

YES!

Has your hair thinned due to chemotherapy, hormonal imbalance or been removed for medical reasons?

YES!

Are you giving your natural hair a break from damaging chemical services or protein loss?

YES!
Find your wig fix
Full Lace Wigs…
"The Celebrity Treatment! A Premium Quality, Comfortable Wig Made By Hand!"
Lace Front Wigs…
"A Breathable and Realistic Wig I Can Afford!"
V-Part WIgs…
"The Celebrity Treatment! A Premium Quality, Comfortable Wig Made By Hand!"
CUSTOMERS WEARING Real Human Hair Wigs
Show us your Perfect Locks, upload & tag @perfectlocks on Instagram