Home

›
Lace Frontal Hairpieces
Experience celebrity style with our hand-crafted lace frontals. They're a perfectly comfortable complement to a sew-in install. These meticulous hand-made lace front hairpieces have the works. Walk down your own red carpet with a flawless frontal made from virgin human hair.
4.59
/ 5 stars,
51
reviews
The secret of Hollywood Elite, invisible hairpieces fashioned by hand.
Hair extensions and custom hair pieces have been the secret to runway hair since the Golden Age of Cinema. While much has changed in style and fashion, the one thing that has remained the same is that the best hairpieces out there are crafted one at a time by master artisans. Our Perfect Locks Lace Frontals feature our premium quality Virgin Remy Indian Hair are an upgrade from classic hair weaves and can be sewn in or applied with tape or glue. These pieces complete the look of your weave, are virtually undetectable to the naked eye and eliminate the need to blend any hair that is left out of your installation. Available in two varieties, offering partial or full coverage depending on your choice.
How to maintain a frontal
Lace frontals are delicate and call for the utmost care and maintenance to ensure a long-lasting frontal experience. Basic upkeep is essential.
Lace Frontal DONT'S
Don't scratch the lace on your frontal. Scratching on the lace will cause bald sports on the base, and will reduce the longevity.
Don't comb or brush excessively. The mesh fabric is relatively delicate so any type of hole or rip will become bigger over time.
As with any type of hair extensions, don't use excessive heat. When using heat on your lace frontal take it down a notch.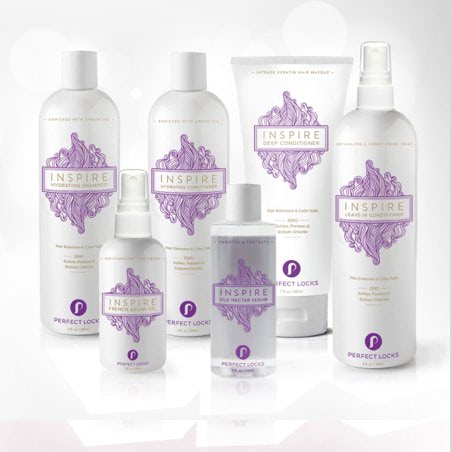 Qualities that make our superior frontals
Premium quality, 100% authentic Indian human remy hair
Versatility in options! Our 360 Degree Lace frontals offer a natural hairline that is undetectable from every angle. Our standard Lace Frontals seamlessly cover the entire hairline from ear to ear and are ideal for parting your hair any way to flatter your face.
Our Lace Frontals feature FlexiMesh™, a unique microweave pattern that offers maximum breathability with a durable attachment base that allows for a variety of parting styles.
Variable length hair along the hair line mimics the appearance of baby hairs, seamlessly blending into your natural scalp.
What's the difference?
Closures and frontals are similar in many respects. So, what's the difference? A frontal measures 13x4 and go from ear to ear, the entire front of your of your head is covered. Both our standard Lace Frontal and 360 Degree Frontal Are ideal for recreating the entire hairline and are ideal for women who have thinning edges due to traction alopecia or hormonal/medically related hair loss.
A closure measures 4x4. Our Lace Closures are ideal for recreating the natural part or to serve as a protective style for your natural hair.
Are Lace Frontals for Me?
Is your natural hair becoming brittle and unhealthy by over processing?

YES

Are you suffering from loss of hair along your hairline? YES
Do you want an extension that looks as if hair is growing from your scalp?

YES

Are you tired of trying to blend your natural hair in order to cover up tracks?

YES

Do you want to be able to able to comb your hair in any style, whether it is a part on the side, a part in the middle, twists in the front, or a pony tail straight back?

YES
NEED ASSISTANCE?
TAKE OUR HAIR QUIZ
Find your perfect hair with our virtual hair extension consultation.
GET STARTED
NEED HELP?
TAKE THE HAIR QUIZ
Find your perfect hair solution with our virtual hair extension consultation.
GET STARTED