Perfect Locks revitalizing deep conditioner reconstructs dry, damaged hair. Fortified with Keratin and a blend of nutrients that will help repair, rejuvenate and rebuild elasticity to hair. Leaves the hair deeply nourished for improved resilience and luster. Our Deep Conditioner has long-lasting conditioning benefits, leaving hair silky-smooth and shiny without weighing it down. Contains 7 fluid ounces.
Directions: After shampooing with Hydrating Shampoo, rinse and towel dry absorbing all excess moisture. Liberally apply Deep Conditioner. Comb through hair to distribute evenly. Leave on for up to 5 minutes before rinsing, for deeper conditioning you may apply heat. Use no more than twice a week.
Customers Lovin' Their Locks
Customer Reviews
Write a Review
Ask a Question
Filter Reviews:
conditioner
Hair
Perfect Locks
products
difference
guys
everything
shape
heat cap
delivery
05/01/2022
Anonymous

United States
I recommend this product
Deep conditioner does what it says
This mask is great, never disappoints. I purchase so many masks from beauty supplies and majority of them either feel too heavy or coat my fine hair too much. From moment it is put on hair feels sleek.
Hello Love, We appreciate your feedback so much! Our deep conditioner is known for providing ultimate hydration and has long-lasting conditioning benefits while leaving your hair silky-smooth and shiny without weighing it down. To add, we would recommend a deep conditioner session 1-2 times a week depending on your hair type! We hope you keep enjoying our product! <3
10/15/2021
Karen

United States
I recommend this product
Amazing products
Perfect Locks was simple and easy to order from. I love the quality of their products and their speedy delivery. I will definitely order again ✨ ⭐️
Hello Karen, We are happy to provide easy and swift shopping while purchasing through our website. We are glad you are satisfied with the quality of our products and look forward to do more business with you in the future! :)
04/01/2021
Denise J.

United States
I recommend this product
Excellent Conditioner
I used this conditioner on some hair that was tangled and very dry. It did a superb job changing the hair to soft, hydrated and beautiful. Then I used the conditioner on my very best hair piece which was not in bad shape. I simply didn't leave it on as long. The results were exactly what I had hoped for - nicely revived hair, but not limp.
Hello Denise, Thank you for reaching out to Perfect Locks! We absolutely love to hear that our deep conditioner was able to bring your hair back to life! We highly recommend using our hair care products on our hair to keep the hair in its gorgeous hydrated state. Please be sure to tag us in any photos we'd love to feature you all on our website and/or social media platforms. Feel free to contact us anytime, at 1-888-290-4771 or support@perfectlocks.com XO
07/08/2020
Journie

United States
I recommend this product
BEST DEEP CONDITIONER
I absolutely love this product! This saved my curls so much! I regrettably bleached my curly hair a few months back and lost my beautiful curl pattern. I hated it so much that I dyed my hair a chocolate brown color. With my curls losing its elasticity, I decided to use Perfect Locks deep conditioner & I saw an immediate difference in my hair. It was less frizzy and curls started to show. After a month of using this product on my wash days (every Sunday after shampooing my hair), my hair has gotten a lot curlier, the frizz has subsided, & looks healthier! Thank you Perfect Locks for making a bomb a** product!
10/14/2019
Stefanie

United States
I recommend this product
Perfect for natural hair and extensions
I have been looking for a hair product that gives life back to my hair/extensions. I have straight/beaded extensions and after a while they would look dry and brass. After leaving the deep conditioner in for at least five minutes (2x a week) it brought them back and hydrated them. They are soft and healthy.
Hello Stefanie, Thank you for taking some time to write some feedback. We are glad to hear that you have tried out our deep conditioner and see that it does bring back the hair. If you ever may have any questions for us, please let us know. I do hope you have a great day!
05/25/2019
Ambra P.

United States
I recommend this product
Love perfect locks!
Excellent customer service, the tape in hair extensions are amazing quality along with all of the products I've ordered over the past year. I've been happy with everything. So glad to have found you guys!
Hello Ambra, Thank you for reaching out to Perfect Locks. We are glad to hear all this positive feedback. We hope to keep you as a loyal customer.
03/31/2019
zahkiyah s.

United States
The deep conditioner is great
The perfect locks deep conditioner is great on my perfect locks curly hair. I would recommend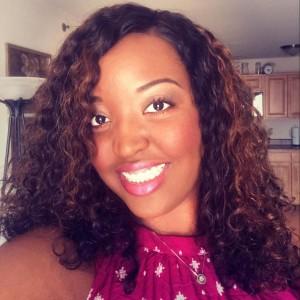 JT
09/02/2018
Jean T.

United States
My Favorite!
I love this product. I use it once a week on my loose curly hair. I leave it on for 30-45mins with a heat cap and then wash out. My hair always feels hydrated afterwards and tangles less because of it.