The Perfect Locks Keratin Bond Remover is an all-natural, safe and effective way to remove adhesive residue from hair extensions. It works quickly with no oily residue left on your client's head after use so you can get back into that style in record time! For best results keep the focus directed only upon unwanted adhesives while avoiding over-spraying near the face or eyes. We highly recommend not spraying on open wounds or sensitive areas otherwise, it could sting a bit.
Chemistry: Ester-based Remover / Alcohol 99% with Aroma
Comparable: 99% Alcohol
Oily: No
Performance: Removes all tape residue and soft bond glues
Appearance: Clear to light straw
Medical use: Yes
Flammable: Yes (Class 3 flammable liquid)
Hypoallergenic: No. Can dry the skin over repeated exposures
Availability: 4 oz., 6 oz., 8 oz., and gallon
Directions
Spray the adhesive remover on the bond area. Focus on the top edge of the bond so that the remover can work its way down into the bond where it is attached to the natural hair. Let sit for approximately 5-10 minutes or longer, then begin to work down the bond area. Spray more bond remover as needed.
Customer Reviews
Write a Review
Ask a Question
Filter Reviews:
addition
charm
extension
purchases
remover
customer service
price
Perfect Locks
tape ins
Hair
DP
08/25/2017
Daniela P.

United States
tape in's adhesive remover! love it!
after awhile of wearing my new tape in's, they started to dread up a lot, because I have mixed girl hair. African/ pacific islander. When I went to try and comb my dreads apart and get to my tape in's I had no luck, but as soon as I used the adhesive remover.. bam.. dreads just slid on down and were automatically combed through, tape in's slide out and had none of my real hair attached so no breakage. just an easy removal. spray a little more on the tape and bam! your tape slides right off, apply new tape and create your two wefts of hair. I keep my tape in's kinky curly by using lots of oil, helps them not dread or fall apart. would deff recommend the remover for your new tape in's.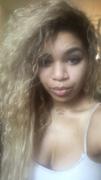 06/10/2022
Anonymous

United States
I recommend this product
Adhesive remover
this works great. it made it so the tapes came out easy without pulling alot of hair with it.
Hello Kat, Thank you so much for your feedback. We are so happy that you are satisfied with our products, we look forward to providing you with more of our great products. <3
11/01/2021
Dasia C.

United States
I recommend this product
Great Product
Works great and at great price!!
Hello Dasia, Thank you for providing your feedback regarding our Pure Adhesive Remover! We work around the clock to ensure we provide all our customers products that will be reliable and of quality. For any questions please do not hesitate to contact Support@perfectlocks.com or give us a call at 1-888-290-4771.
Love this product
Smells so yummy and works amazing getting residue out of hair!
03/14/2021
Jaclyn W.

United States
I recommend this product
Love this product
Smells so yummy and works amazing getting residue out of hair!
Hello Jaclyn, Thank you so much for writing this review! We love hearing reviews on our hair care products. Please tag us in any photos you may take on any social media platforms so we can feature you our website and social media!Please feel free to reach out to us at 1(888)290-4771 or email us at support@perfectlocks.com if you have any questions or concerns! XO
03/17/2020
Anonymous

United States
I recommend this product
Love this product
Super simple to use and didn't damage my hair.
Hello love! Thank you so much for taking the time out of your day to write this review for us. We are very happy to hear this feedback. We are also very appreciative that you have chosen to be a loyal customer. Please tag us in any photos we'd love to feature you all on our website and/or social media platforms. Feel free to contact us anytime, at 1-888-290-4771 or support@perfectlocks.com XO
10/06/2019
Ambra P.

United States
I recommend this product
Very happy
I've been a customer of Perfect Locks for over a year now and have been extremely satisfied with all my purchases. In addition their customer service has been amazing and incredibly helpful. So glad I found Perfect Locks.
Hello Gorgeous! Thank you for taking the time to write a review. We appreciate you as a loyal customer with Perfect Locks. I am so happy to hear that our products are working great for you as we try our best to play a role in people's lives to achieve a look they want to feel and look great! We hope you have a wonderful day!!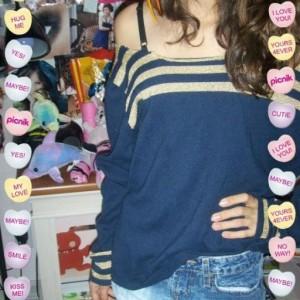 EM
08/15/2019
ellen m.
Works well
This works very well for getting out my tape ins.