product details
This adhesive remover is infused with all natural orange oils to give it a fresh and clean smell and remove Perfect Locks hair extensions without drying out the hair. 4oz spray bottle. Pure Adhesive Remover is designed to be used for a hard or soft bonded hair. Pure Non-toxic & Biodegradable Adhesive Remover. 4oz bottle.
Directions
Spray Pure Remover on the bond area. Focus on the top edge of the bond so that the remover can work its way down into the bond where it is attached to the natural hair. Let sit for approximately 5-10 minutes or longer, then begin to work down the bond area. Spray more remover as needed.
FREE shipping on U.S. orders $100 & up!
Once your order reaches $100 free shipping will automatically be added to your order at checkout. Free shipping is via standard ground service in the domestic United States. For international orders we use FedEx; upgrades do not apply. If you choose another shipping option, additional charges will apply. Your Perfect Locks order is always shipped from Walnut Creek, California. Free shipping for International orders is available.
Please note: Free shipping is not offered during some promotions.
APPROXIMATE DELIVERY TIME
Standard: 2-5 business days
FedEx: 1-3 business days
FREE: 2-5 business days
Choose from: 
USPS or FedEx
Standard: 2-5 business days
FedEx: 1-3 business days
Choose from: 
USPS or FedEx
Standard: 6-10 business days
FedEx: 1-3 business days
Choose from: 
USPS or FedEx

Orders are processed and shipped SAME DAY for orders placed Monday through Friday before 2PM PST. 
MORE SHIPPING INFORMATION
With over 10 years in the hair industry, your experience is our top priority. We're here to help.
We've set our bar high so you can look good and feel great. That's why we pre-wash and triple quality inspect each and every item that leaves our warehouse in California. We're confident in our products, and we're pleased to offer an industry-first return policy unlike any other company in the event you are not completely satisfied with your purchase.
RETURN POLICY
We are proud to offer the most flexible return policy in the industry. You may wash, condition, brush, and heat style your extensions while in the security zip ties. If for any reason you aren't satisfied, send the hair back within 14 days of receiving the product for an exchange or refund (a 15% restocking fee will be applied). VIP and VIPro Members have 30 days and no restocking fee. It's that simple. Shipping charges are not reimbursed. Refunds will be issued in the same payment form as tendered at the time of purchase. Once the hair is used we are very limited if a problem arises.
Exchanges & Store Credit:
We will pay the shipping costs to mail the newly exchanged product(s) as a one-time courtesy (Domestic U.S. only). All international customers must ship items back at their own expense.
A 35% restocking fee will apply for any returned and/or canceled custom orders (Non-VIP, VIP, and VIPro Members). If you would like to exchange your custom order for an in-stock item, no restocking fee will apply.
All returns must meet the following conditions:
Must not be removed from the security zip ties
Hair has not been installed, colored, cut, or altered
If an item has lace, the lace must remain intact and cannot be cut
Must be within 14 days (30 for VIP and VIPro Members) from the delivered date
Must be in the original packaging with tags attached
RMA request must be submitted by phone, email, or online
Customer Reviews
Write a Review
Ask a Question
Filter Reviews:
Hair
tape ins
Customer
Perfect Locks
remover
purchases
extension
charm
addition
03/17/2020
Anonymous
United States
I recommend this product
Love this product
Super simple to use and didn't damage my hair.
Hello love! Thank you so much for taking the time out of your day to write this review for us. We are very happy to hear this feedback. We are also very appreciative that you have chosen to be a loyal customer. Please tag us in any photos we'd love to feature you all on our website and/or social media platforms. Feel free to contact us anytime, at 1-888-290-4771 or support@perfectlocks.com XO
10/06/2019
Ambra P.
United States
I recommend this product
Very happy
I've been a customer of Perfect Locks for over a year now and have been extremely satisfied with all my purchases. In addition their customer service has been amazing and incredibly helpful. So glad I found Perfect Locks.
Hello Gorgeous! Thank you for taking the time to write a review. We appreciate you as a loyal customer with Perfect Locks. I am so happy to hear that our products are working great for you as we try our best to play a role in people's lives to achieve a look they want to feel and look great! We hope you have a wonderful day!!
EM
08/15/2019
ellen m.
Works well
This works very well for getting out my tape ins.
04/03/2019
Amanda h.
United States
Remover
Love the extension and the remover works like a charm..will be buying more when im out
02/25/2018
Emily S.
United States
Adhesive remover
Excellent adhesive remover for retailing extensions
02/04/2018
kathleen m.
United States
So glad I bought this
Not drying to the extensions at all. Loosens the bonds of the tape easily and really quickly. Will definitely use only this for removal of my extensions from now on.
DP
08/25/2017
Daniela P.
United States
tape in's adhesive remover! love it!
after awhile of wearing my new tape in's, they started to dread up a lot, because I have mixed girl hair. African/ pacific islander. When I went to try and comb my dreads apart and get to my tape in's I had no luck, but as soon as I used the adhesive remover.. bam.. dreads just slid on down and were automatically combed through, tape in's slide out and had none of my real hair attached so no breakage. just an easy removal. spray a little more on the tape and bam! your tape slides right off, apply new tape and create your two wefts of hair. I keep my tape in's kinky curly by using lots of oil, helps them not dread or fall apart. would deff recommend the remover for your new tape in's.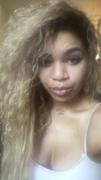 03/22/2017
Lila R.
United States
Tape extensions Adhesive remover
Worked great!! I have a client with extremely thin hair so i am always extra aware of the adhesive i use to ensure that there is minimal breakage and this worked great!!!
Hello PerfectBabe! Thank you so much for taking the time out of your day to write this review for us. We are glad to hear that this has been a great fit for you. We are very happy to help you, as every day we do what we can to improve our service. Please tag us in any photos we'd love to feature you all on our website and/or social media platforms. Feel free to contact us anytime, great number to contact us at is 1888-290-4771 XO