Curly Ponytail Extensions
It's not easy finding naturally curly hair that matches your texture... Is it? Perfect Locks is the market leader in curly hair, and we've developed the perfect curly clip-in ponytail extensions for you! Our hair is natural, and our curls are real... Not steam processed. This ponytail will be the perfect addition to your collection.
4.83
/ 5 stars,
6
reviews
---
Sorry, there are no products in this collection.
Stop wishing and go for it with curly ponytail extensions from Perfect Locks. Get that classic ponytail look you've always wanted in minutes. Just slick back your hair, clip your curly ponytail extension in and out the door you go.
Our 100 percent Remy human hair curly ponytail extensions clip invisibly to your head with a French lace Velcro strap. Our premium clips lock hair in place in a seamless design, so you never have to worry about lines of separation or visible clips. And, did we mention how lightweight our curly ponytail extensions are? You'll forget you're wearing them.
Lightweight and thoroughly beautiful, choose your color and length for a look that's all your own. Extend the life of your hair using our Inspire line of hair care products developed exclusively for prolonging the life of your Perfect Locks extensions.
You can have that ponytail you've always wanted with curly ponytail extensions from Perfect Locks.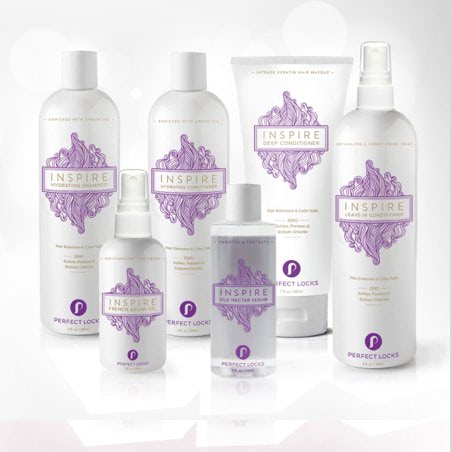 CUSTOMERS WEARING Curly Ponytail Extensions
Show us your Perfect Locks, upload & tag @perfectlocks on Instagram