Long, thick and healthy looks.
Transform yourself, your way

You pick the way to make it happen
Looking for Flexibility and Ease of Use?
Transform yourself in minutes.
Do It Yourself or bring to your favourite stylist.
---
Change up your look in a snap.
Clip type: Color-matched galvanized metal clips with gentle silicone sleeves.
Pouch: Travels to you in a luxurious hand-sewn velvet pouch with hair care guide included.
Longevity: Arrives gorgeous, stays that way with your care for a minimum of 1 year and seen to be luxurious for many more years depending on use.
More specs here.
Style guide here.
---
This clip-in provides instant volume to your crown.
---
Get the instant volume and length you love!
Wefts: Blend into your natural hair with these full machine-wefts.
Pouch: Travels to you in a luxurious hand-sewn velvet pouch with hair care guide included.
Installation: Conveniently clip-in volume. Style and go in as little as 5 minutes!  
More specs here.
Hair extension care guide here.
Style guide here.
---
Want Something a Little more Permanent?
Perfect seasons of flawless hair!
Do it yourself or bring to your favorite salon for assistance.
---
Be ready to wake up and walk out in the morning. With these tape-ins, your look is natural and abundant effortlessly. Extension secret #1: Wash and style once, and look freshly styled for days.
Tape type: Easy to place, remove and place again with new tape.
Longevity: The placement lasts anywhere between 1-2 months depending on the speed of your own hair growth, use and reuse for up to a year with replacement tape.

Wefts per pack:

10 per pack.

Suggested quantity:

3 - 4 packs adds length and volume.
4 - 6 packs creates full head coverage.
More specs here.
Style guide here.
---
Perfect Locks hair is ethically sourced, organic and ready to empower you.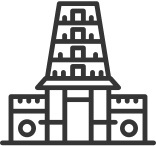 Sourced in India
We ethically source the purest hair directly from the finest temples.
The money is used to fund schools and hospitals

Styled in California
Hand-crafted with love. Customer service with care. Our designs come straight from our showroom in California.
Quality is paramount.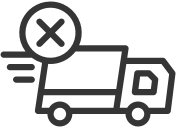 Delivered to you
We deliver hair anywhere in the world within 1–5 days.
Shipping is free on any order over $350USD.
If for any reason you aren't satisfied, send the hair back, unaltered, within 14 days of receiving the product for an exchange or refund (15% restocking fee)
"The consistency of the texture after every use is amazing, even wash after wash."
Kayla MiChele is a notable high fashion and celebrity hairstylist. Her work has graced editorials and covers for Interview, W, i-D, Harper's Bazaar and Vogue.

Perfect Locks is the most professional hair company I've ever worked with, with the best hair I've ever used! I wouldn't use anything less on the girls of the Warriors Dance Team. Thanks Perfect Locks!
Marissa Fullerton
Stylist of the Golden State Warriors Dance Team
I've used Perfect Locks for almost 2 years, and tell everyone how beautiful, silky, and natural the hair is. Using Perfect Locks has given me a lot of self confidence back. Worth every penny for the boost I needed so badly—it's such a great treat to myself!
Tori G
Licensed Cosmetologist since 1984
I absolutely loved the extensions I received from Perfect Locks. They were easy to put in. They feel like my real hair and I hardly notice they are in until I look in the mirror and see how good my hair looks!
Emily F
Verified USA Customer