test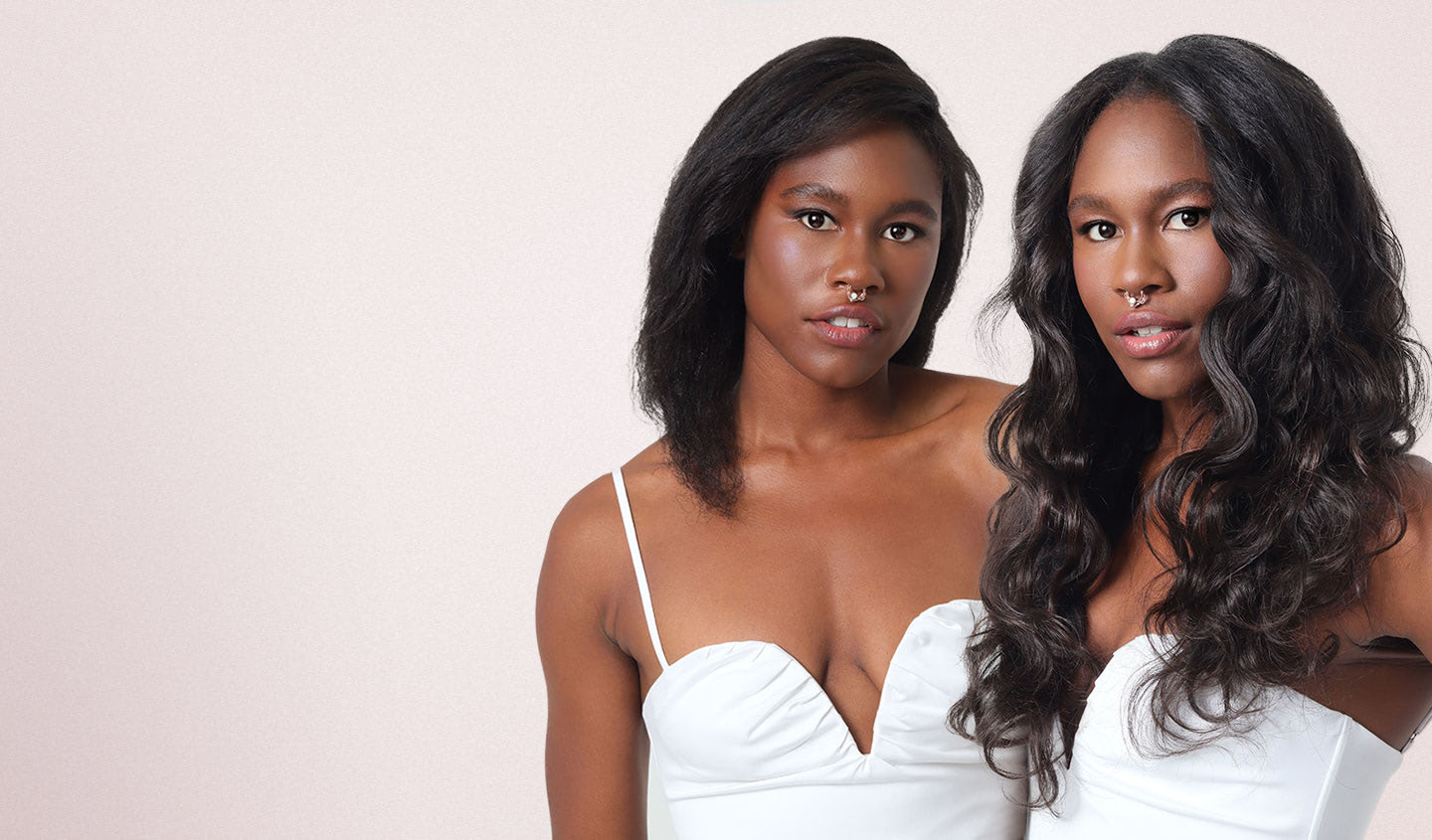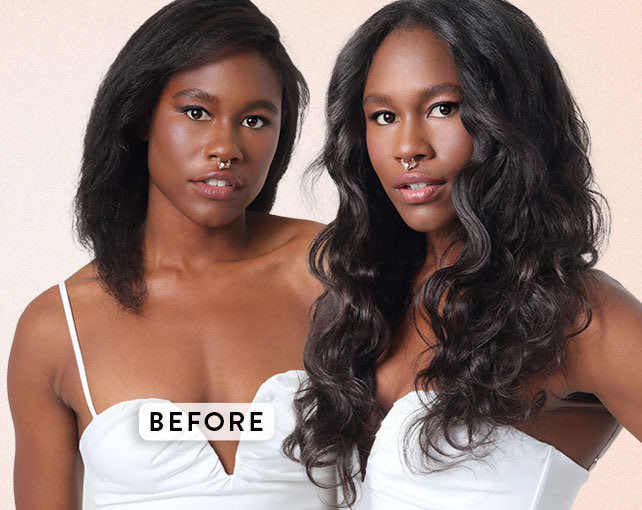 Weft Hair Extensions
Weft hair extensions are a popular technique where wefted tracks are sewn into your existing hair. Sew-in weaves look and feels the most natural when Remy human hair is used, like the sew-ins we've perfected at Perfect Locks. Hair weaves are considered permanent and last up to 6 months.
Weft Reviews
4.62
/ 5 stars,
474
reviews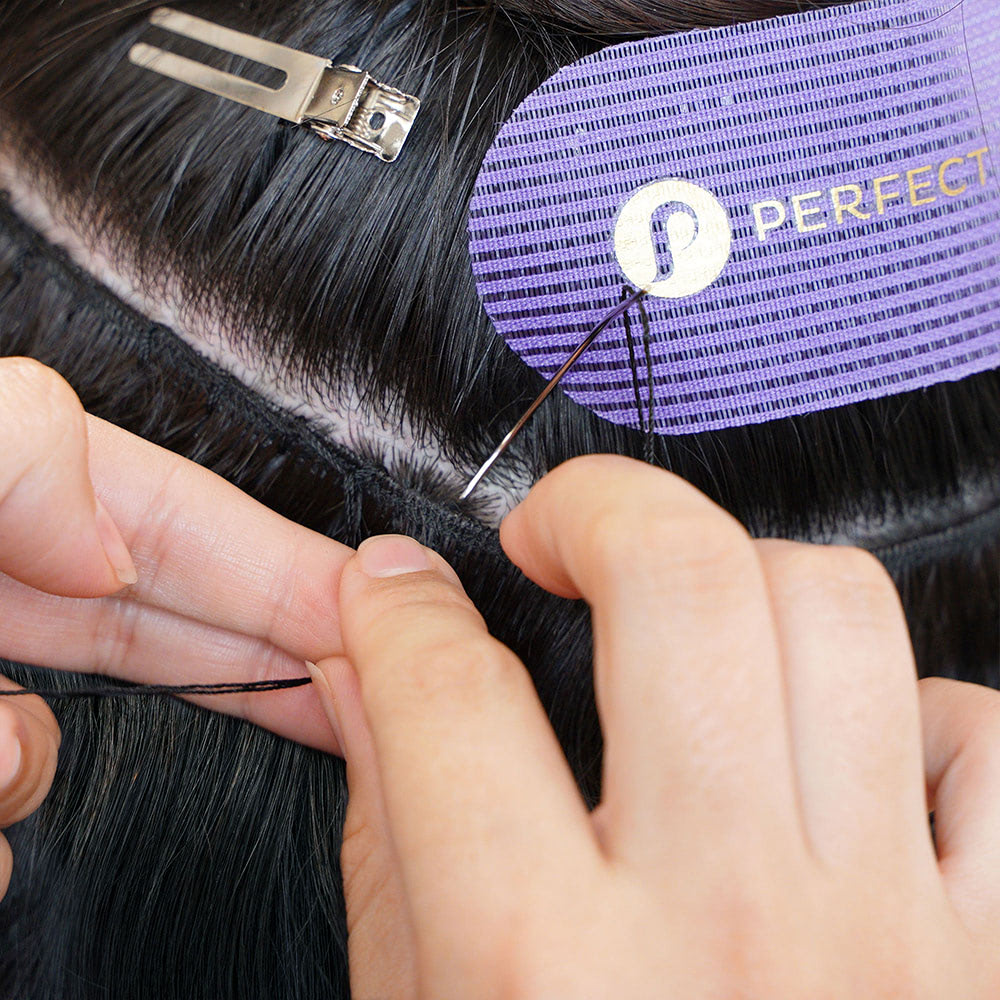 Learn More About Wefts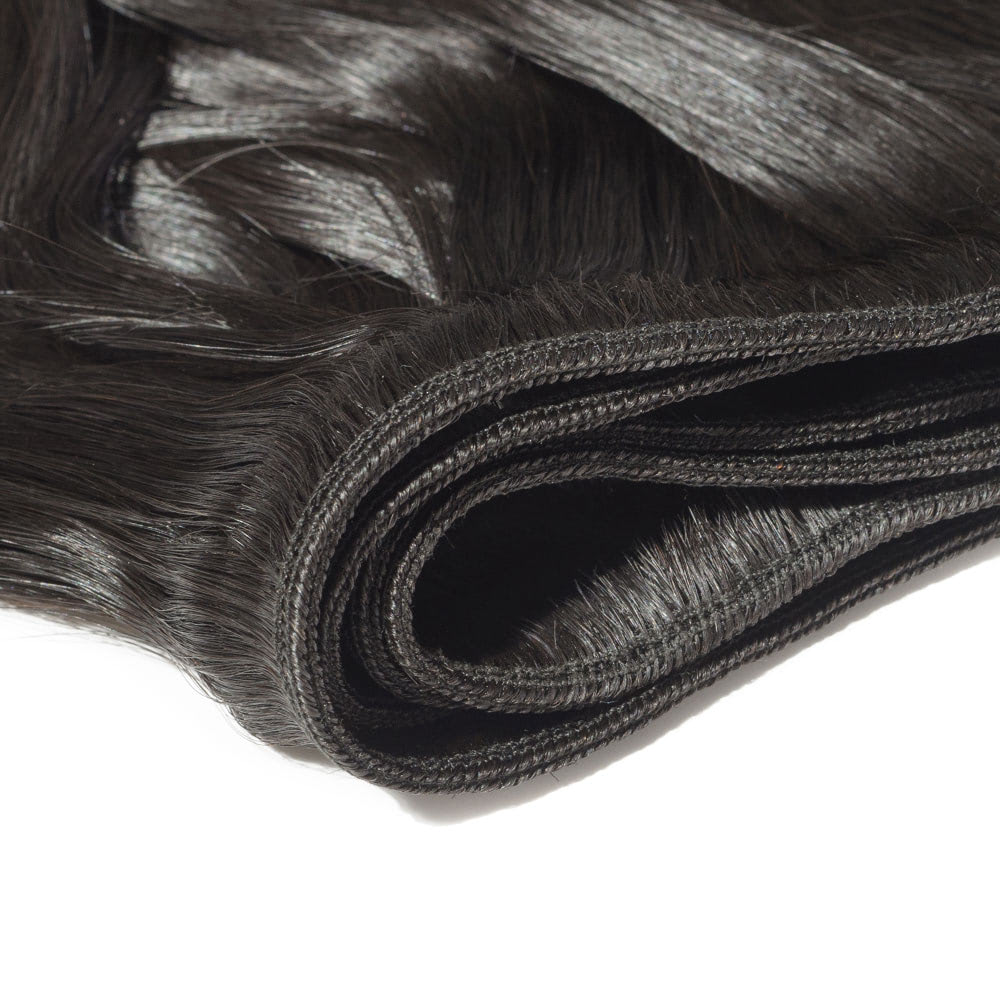 What You'll love about our wefts
Premium quality, 100% authentic Indian human remy hair
Our DuraTrack™ Signature Design delivers strong and durable lasting wear. Every strand holds fast…for longer with minimal shedding with time and daily wear.
PerfectLocks PureProcess™ is our signature chemical-free, silicone-free processing system of harvested hair to be as pure as possible. This means less tangles, mattes and maximum durability.
Maximum flexibility to find the weave that best suits your hair desire and lifestyle:

Virgin Weave: Machine or Hand-Tied tracks, in 3 textures and 10 lengths
Color Weave: 3 textures, 5 natural shades and 3 lengths
Steam Permed Weave: 4 textures in 4 lengths
Find Your "Hair Fix"
For Partial Installations
If you're looking for a partial installation to add length or volume, then a hand-tied weft or beaded weft rows might fit the bill. They're available in 2 ounce packs perfect for hand-tied row applications, or partial weft installations.
For Partial or Full Sew-In Installations
If you're looking for a partial or full installation using the sew-in technique, we have the the purest, most natural hair in a variety of textures and shades that matches you desired hairstyle… hair that you cut, iron or style how you want… When you want!
Bundle up and Save
If you're looking for the best deal on the best quality hair, shop our bundle deals! We've heavily discounted pre-selected items for you, so you can look your best knowing you're a savvy hair shopper.
"Instant Volume & Length!"
CUSTOMERS WEARING Weft Hair Extensions
Show us your Perfect Locks, upload & tag @perfectlocks on Instagram