product details
Experience 3 bundles of these gorgeously textured relaxed straight bundles by Perfect Locks. Whether you're transitioning or hoping to add a little length or volume, you can enhance your natural look with our tight curly steam permed weave. Get the perfect texture with our chemical free stream perming process. Each strand achieves it's texture by being wrapped around a metal rod and steamed to retain a natural looking curl. This process allows our virgin, remy hair to keep its integrity, making it the best textured weave on the market.
Hair type: 100% Remy human hair
Wefting: Fully wefted sealant reinforced tracks to prevent shedding
Processing: Chemical-free steam perm around aluminum rods
Track length: Machine weft is up to 5 feet depending on length, Hand-tied is precut in 5 pieces
Sourcing: Single-drawn ethically sourced temple hair
Advised Quantity: 1-2 packs under 18"", 3+ packs 20"" & longer
Weight: Approximately 4 ounces
100% Remy Human Hair
Our products begin with the highest quality virgin Indian human hair available. Cuticle intact and ready to slay.
Ethically sourced
We responsibly source Indian hair from the largest temple in India to sustainably produce our products.
No Chemicals
Our Perfect Locks PermaSteam™ Process is our chemical-free method of using pure steam on our signature pure virgin Indian hair. Utilizing variable metal wrap rods we can create 4 lasting natural textures.
Little to No Shedding
We apply a long-lasting glue on our machine and hand-tied wefts to minimize shedding (a $60 salon service!)
Long Wearability
Our machine and hand-tied wefts can be reused for multiple installations, 12 to 24 months with proper care and maintenance.
Yes you can. We only recommend dying the virgin #1B color, they are completely natural and will take color easily from to 2 to 3 shades. If you need to go lighter then bleaching may be involved, in which case we would recommend you consult a professional. We do not recommend coloring hair that's already been colored. When doing any color service to the hair, perform a test strand first to see how the color processes with your formula being used. Once you confirm the results and processing time are correct than you can carry on with the full application of color desired. Keep in mind that the lighter you go it may slightly loosen the hair's natural curl pattern. This is something you can check for after completing your strand test as well.
With proper care and maintenance, this overall product will last you at least 1 to 2 years with proper care. We have customers that have been using the same hair extensions upwards of 4 to 5 years. We recommend only using the highest quality
hair extension products
for maintenance.
We use 100% authentic Remy Indian hair in all of our hair extension products. The virgin #1B color is natural, other colors are also available for purchase. The cuticle remains intact and aligned which allows the hair to be styled naturally with heat tools so it blends seamlessly with your own hair.
We recommend products that don't contain any sulfates, parabens, or ammonia. High quality hair care products made for hair extensions are necessary to keep the hair moisturized and hydrated. Our
inspire line of products
is a perfect solution
Yes, this is virgin Indian hair that's been steam permed. All of our products are made from 100% Remy cuticle-intact human hair.
If you use heat tools the curl pattern may flatten out over time. Remember, this is our virgin hair that's been steam permed so it will become more like natural virgin hair.
Unlike other processed hair you find in the market, our steam permed hair uses a unique chemical free process. We wrap the hair around metal rods and use steam and water vapor to achieve these more complex curl patterns. This process uses no chemicals whatsoever.
Expect this hair to last 1 to 2 years with proper care. Since we use the highest quality virgin Remy hair for our Steam Collection, you can be assured that you are getting the best hair experience possible.
Shedding can occur if the weft is cut and not sealed. If you or your stylist need to cut the track we highly recommend using a hair extension or nail glue to seal the track. This will help prevent shedding.
Customer Reviews
Write a Review
Ask a Question
05/25/2020
Tasonya J.
United States
I recommend this product
Kinky Curly Hair is Giving Me Life
This hair is a game changer and it blends perfectly with my natural hair. I'm glad it's finally back in stock and you won't be disappointed. As long as you take care of the hair, it will take care of you!!
Hello love! Thank you so much for taking the time out of your day to write this review for us. We are very happy to hear this feedback and that you're loving our kinky curly hair. Please tag us in any photos we'd love to feature you all on our website and/or social media platforms. Feel free to contact us anytime, at 1-888-290-4771 or support@perfectlocks.com XO
01/14/2020
Anonymous
United States
I recommend this product
Perfect curly hair
I loved it! The texture is amazing and it colored exceedingly well!
Hello Beautiful! Thank you so much for taking the time out to write a review for us. We definitely appreciate you taking the time out to express how you feel about our products. We are so glad you are satisfied with the outcome of how the texture of the hair is and how it performed when coloring the hair. If you are interested in being featured on our social media platforms and/or our website feel free to tag us or attach a photo! Have an Amazing day
01/04/2020
Tanisha B.
United States
I recommend this product
You Get What You Pay For
I am extremely happy with my Tight Curly Steam Permed Weave from Perfect Locks. In fact this is my third purchase of this line. It matches my hair perfectly and the quality is excellent. I was able to keep my hair for over a year so far, I buy more for length and for freshness. The hair doesn't get tangled, it's low maintenance and if you take care of it, the hair will last for a long time. Even after bleaching the hair to match my blonde ombré dye in my real hair, the quality was still there. I have not come across a better vender for quality weaves, I have searched around including online and no other company comes close. Perfect Locks will always be my go to for weaves. Additionally, my real hair is in the best health and has grown so much, my hair stylists is now recommending other clients to try the same brand and hairstyle that has been working for me now over a year.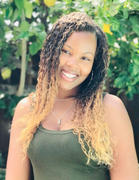 Hello gorgeous! Thank you so much for providing this feedback, it means so much to us! We do everything we can to provide the best product and customer service to our clients. I am glad we can be your go-to store for top quality hair:) Also, you did a great job bleaching our hair to that ombre, it looks AMAZING and so do you!
07/16/2019
Karen W.
United States
I recommend this product
Best Hair Ever!
Wonderful experience with this hair! It's very natural looking, matches my hair texture perfectly! Light weight and looks magnificent! If you are in search of the top quality hair at a reasonable price - your search is over! Perfect locks is perfect! You get what you pay for, so stop buying hair from Your local beauty supply and save up to get the best of the best!! And look your best. I love perfect locks!!
Hello love! Thank you so much for taking time out of your day to express your experience with us! We strive to keep our customers happy:) We are glad to hear that our service and that the quality of our product is up to your liking. If you may have any questions please contact us. I do hope you have a great day!
04/11/2019
Cassandra T.
United States
The Perfectly and beautiful Hair
The relaxed straight steam permed hair is the most perfectly and beautiful hair that I have and always will use from Perfect locks.
03/22/2019
Shenae H.
United States
Tight Curly Steam Permed Weave
I love this hair. I need hair that was just a bit more manageable than kinky curly so I wouldn't have to spend as much time every night getting it twisted up so that it would look good in the morning, plus I wanted to be able to wash and go. This tight curly hair blends in easily with my natural hair when I twist it at night and I don't have to spend as much time on it. It looks completely natural and I get lots of compliments on it.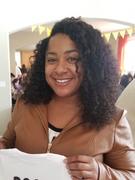 03/12/2019
adriene s.
United States
My first perfect locks experience
The hair was absolutely gorgeous. It reminds me of how my hair was when it was healthy and long. Other hair that I have purchased while trying to regrow my own hair is reminiscent of baby doll hair. This hair is truly like my own hair. Thank you perfect locks.
03/08/2019
Kellie C.
United States
Love the hair
Really love the hair, doesn't shed that much and when I wash it and flat iron it return back to silky straight.