product details
Hey gorgeous, embrace your natural texture. These afro-like curls by Perfect Locks will perfectly blend in with your kinky hair so you can transition or elongate your hair with ease. Through our chemical free steam perming process, you'll experience the quality of our hair our customers have come to know and love. The hair is full of life and integrity for all naturalists and textured beauties. Extend your natural hair with minimal effort in a matter of minutes using our clip in extensions.
Hair type: 100% Remy human hair
Clip type: Color matched galvanized metal clips with soft silicone sleeve
Wefting: Double wefted with color matched french lace lining
Total Weight: 14" is 125 gm, 16" is 130 gm, 18" is 140 gm, 20" is 150 gm, 22" is 155 gm, 26" is 175 gm
7 Total Pieces: 1 x 10" w/ 4 clips , 2 x 8" w/ 4 clips, 1" x 7" w/ 3 clips, 1 x 5" w/ 3 clips, 2 x 3" with 2 clips
100% Remy Human Hair
Our products begin with the highest quality virgin Indian human hair available. Cuticle intact and ready to slay.
Ethically sourced
We responsibly source Indian hair from the largest temple in India to sustainably produce our products.
Naturally Curly Hair
We responsibly source Indian hair from the largest temple in India to sustainably produce our products.|Premium quality, 100% authentic curly Remy human hair
Styling Freedom
Our curly hair behaves, colors, and straightens just like your natural curly hair. Bounces back after washing.
Natural Ends, Natural Look
This product features natural ends to ensure the hair looks as natural as your own hair.
Can Be Colored
Made from premium quality pure virgin hair that can be dyed just like your own hair.
Long-Lasting Wear
Our unique DuraLock™ premium clips that securely stay in for lasting wear
Seamless Design
InvisiTrak™ Signature Design means no visible clips, no unsightly lines of separation.
Lasts Up to 2 Years
This clip in set will last 2 or more years with proper care and maintenance.
Premium Clips
Durable FlexxTech™ Aluminum Clips remain rust-free, strong and ready for a night out for years to come!
Yes you can. We only recommend dying the virgin #1B color, they are completely natural and will take color easily from to 2 to 3 shades. If you need to go lighter then bleaching may be involved, in which case we would recommend you consult a professional. We do not recommend coloring hair that's already been colored. When doing any color service to the hair, perform a test strand first to see how the color processes with your formula being used. Once you confirm the results and processing time are correct than you can carry on with the full application of color desired. Keep in mind that the lighter you go it may slightly loosen the hair's natural curl pattern. This is something you can check for after completing your strand test as well.
With proper care and maintenance, this overall product will last you at least 1 to 2 years with proper care. We have customers that have been using the same hair extensions upwards of 4 to 5 years. We recommend only using the highest quality
hair extension products
for maintenance.
We use 100% authentic Remy Indian hair in all of our hair extension products. The virgin #1B color is natural, other colors are also available for purchase. The cuticle remains intact and aligned which allows the hair to be styled naturally with heat tools so it blends seamlessly with your own hair.
Absolutely. You can use heat up to 450 degrees to flat iron this hair for a beautiful bone straight look. The hair is very versatile. The original curly texture will return after you wash the hair.
There are 10 pieces included in this clip in hair extension set.
We recommend you wash the clip in pieces them every few uses with high quality sulfate-free hair product. Put them away in the satin-lined pouch when not in use. When brushing, use a loop hair extension brush. The loops will glide through the hair and will not catch like other bristle brushes. To shop for hair care products
click here
.
We recommend products that don't contain any sulfates, parabens, or ammonia. High quality hair care products made for hair extensions are necessary to keep the hair moisturized and hydrated. Our
inspire line of products
is a perfect solution
We include approximately 3.8 ounces for 16 inches, 4 ounces for 20 inches.
Yes, we have a wide variety of textures and color available. To shop all our clip-in hair extensions
click here
.
This product is only available in the virgin #1B color, which is a beautiful combination of off-black and dark brown.
CARE FOR YOUR CURLS
Other customers shopped these hair care goodies
Customer Reviews
Write a Review
Ask a Question
Filter Reviews:
Hair
volume
length
extensions
curls
Perfect Locks
comparison
clip
washing
conditioning
11/03/2019
Anonymous
United States
I recommend this product
Kinky Curly hair clip in
Every one complements how well my hair is the volume ,shine and curls not knowing it's not my hair.This is how beautiful Perfect Locks hair is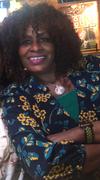 Hello Beautiful! Wow! I am so glad we were able to provide a product that best fits your hairstyle. Thank you so much for attaching an image of your hair we love to see a beautiful transformation using our hair, your hair definitely looks super voluminous and natural at the same time. We want to thank you again for being a loyal customer with Perfect Locks and for taking the time out to write a review on our products. We hope to further assist you very soon on your next purchase! I hope you have a wonderful day rocking those clip-in sets
Exceptional!
These kinky curly clip-in extensions gave me the volume and length I wanted for my wedding day. It sure had my hair and makeup artist asking me where I got these! For comparison: my natural hair; my wedding day trial (extensions not processed in any way; my artist and I actually unwrapped them at the session-you can see why she was initially skeptical); and the wedding day (after washing and conditioning with DevaCurl Decadence and using Perfect Locks Leave-In Conditioner).