product details
Looking for a beautiful and long-lasting hot fusion bonded extensions? Perfect Locks straight i-tipped extensions are tipped with our durable and clean melting private blended Italian KeraLuxe™ glue. This is our finest Remy single-drawn wavy hair coupled with our PureTip™ process, ultimately giving you 25 strands of the most naturally beautiful straight fusion hair ever.
Hair Type: 100% Remy human hair
Glue type: Italian keratin bonded glue
Tip Type: 3.5mm rounded stick-tip like a shoelace
Weight: .7 grams per strand
Total Pieces: 25 strands per pack
Advised Quantity: 3-4 packs for length and volume, 4-8 for a full installation
100% Remy Human Hair
Our products begin with the highest quality virgin Indian human hair available. Cuticle intact and ready to slay.
Ethically sourced
We responsibly source Indian hair from the largest temple in India to sustainably produce our products.
Perfectly Reusable
Easily reuse the track by unclamping, sliding up, and reclamping the beads on the track.
The Best Glue
Our imported Italian bond is the best hair extension adhesive on the market.
Naturally Straight Hair
Silky straight hair with slight body and subtle texture. Add water for a deeper wet n' wavy look.
Adhesive technology
HairLock+™ Premium Adhesive offers you a lasting, damage free bond that holds fast and long.
Yes you can. We only recommend dying the virgin #1B color, they are completely natural and will take color easily from to 2 to 3 shades. If you need to go lighter then bleaching may be involved, in which case we would recommend you consult a professional. We do not recommend coloring hair that's already been colored. When doing any color service to the hair, perform a test strand first to see how the color processes with your formula being used. Once you confirm the results and processing time are correct than you can carry on with the full application of color desired. Keep in mind that the lighter you go it may slightly loosen the hair's natural curl pattern. This is something you can check for after completing your strand test as well.
With proper care and maintenance, this overall product will last you at least 1 to 2 years with proper care. We have customers that have been using the same hair extensions upwards of 4 to 5 years. We recommend only using the highest quality
hair extension products
for maintenance.
We use 100% authentic Remy Indian hair in all of our hair extension products. The virgin #1B color is natural, other colors are also available for purchase. The cuticle remains intact and aligned which allows the hair to be styled naturally with heat tools so it blends seamlessly with your own hair.
Yes, absolutely! You can flat-iron or curl this hair easily. Since it's natural Remy human hair, it will hold a curl very well. To revert back to the original state, simple wash and dry the hair. Wet with water and scrunch for a deeper wet 'n wavy look.
We recommend products that don't contain any sulfates, parabens, or ammonia. High quality hair care products made for hair extensions are necessary to keep the hair moisturized and hydrated. Our
inspire line of products
is a perfect solution
I-tips can be installed with glue (hot fusion) or micro-rings (cold fusion). Hot fusion requires bonding to your own hair with keratin glue. Cold fusion involves clamping to your own hair through plastic micro-rings using hair extension pliers.
}If you're just adding length or volume we recommend 4 to 6 packs (100 to 150 strands). For a full installation we recommend 8 to 10 packs (200 to 250 strands).
If using cold fusion beads, the beads can be unclamped, removed, and reused on future adjustments or installations. The hair itself will last. For hot glue applications, they can be removed and reinstalled multiple times because of the high quality keratin glue and hair that we use. You would just need a bond remover like c22 to break down the bond. When reinstalling, additional keratin glue sticks and melting pot are recommended.
We recommend a touch up every 3 to 4 weeks as your natural hair grows. The strands will need to be moved up to accommodate for the new growth of your natural hair.
If using a cold fusion technique with a bead, you simply clamp the bead to release the hair. If using glue, you need to use a solvent like pure adhesive remover or C22 to break down the bond and remove the strands.
Hair extension pliers are absolutely needed for any cold or hot fusion technique. For cold fusion we recommend micro beads. For hot fusion you'll need keratin sticks or glue chips, fusion tip protectors, and a hot pot for melting the keratin. For a selection of all the needed supplies
click here
.
The top of the I-Tip resembles a shoelace tip and can be used for cold or hot fusion techniques. The U-Tip resembles the shape of a fingernail, and is used to wrap around a small section of hair.
PROTECT YOUR INVESTMENT
Other customers shopped these hair care goodies
Customer Reviews
Write a Review
Ask a Question
Filter Reviews:
Hair
length
extension installation
links
length custom
hair color
tips
@perfectlocks
brand
compliments
10/01/2019
Anonymous
United States
I recommend this product
love my new extensions.
I like how they matched my hair and the length of them, plus the wavy texture is good and not to curly.
Hello Gorgeous, We are glad to hear that you are happy with the service and the quality of the hair here at Perfect Locks. If you may have any other questions or concerns please feel free to give us a call. We do hope you have a great day!
07/12/2018
@hairblisscosmo
08/08/2017
Hannah T.
United States
07/01/2020
Veronica B.
United States
Love them
They are wonderful ❤
Hello love! We are very happy to hear that you love us as much as we love having you as a customer. Please tag us in any photos we'd love to feature you all on our website and/or social media platforms. Feel free to contact us anytime, at 1-888-290-4771 or support@perfectlocks.com XO
06/09/2020
Joanna L.
United States
Curly hair
The quality is great, but needs to be more thick in the ends I used to wear always 4 or Maximum 5 packages and now I bought 5 and still I need more hair and I don't have space for more strands
06/01/2020
Anonymous
United States
FS
04/30/2020
Felicia S.
United States
Excellent Hair
Perfect Locks hair is great. It doesn't shed, tangle or ball. I like that the hair comes in a variety of colors. It also stays shiny before and after wash. Hair looks better and better after time.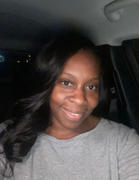 Hello love! Thank you so much for taking the time out of your day to write this review for us. We are very happy to hear this feedback. Please tag us in any photos we'd love to feature you all on our website and/or social media platforms. Feel free to contact us anytime, at 1-888-290-4771 or support@perfectlocks.com XO
04/29/2020
Anonymous
United States
I love my new hair
My hair is fabulous, I'm wedding ready as soon as the Corona is over.
Hello love! Thank you so much for taking the time out of your day to write this review for us. We are very happy to hear this feedback. Please tag us in any photos we'd love to feature you all on our website and/or social media platforms. Feel free to contact us anytime, at 1-888-290-4771 or support@perfectlocks.com XO