test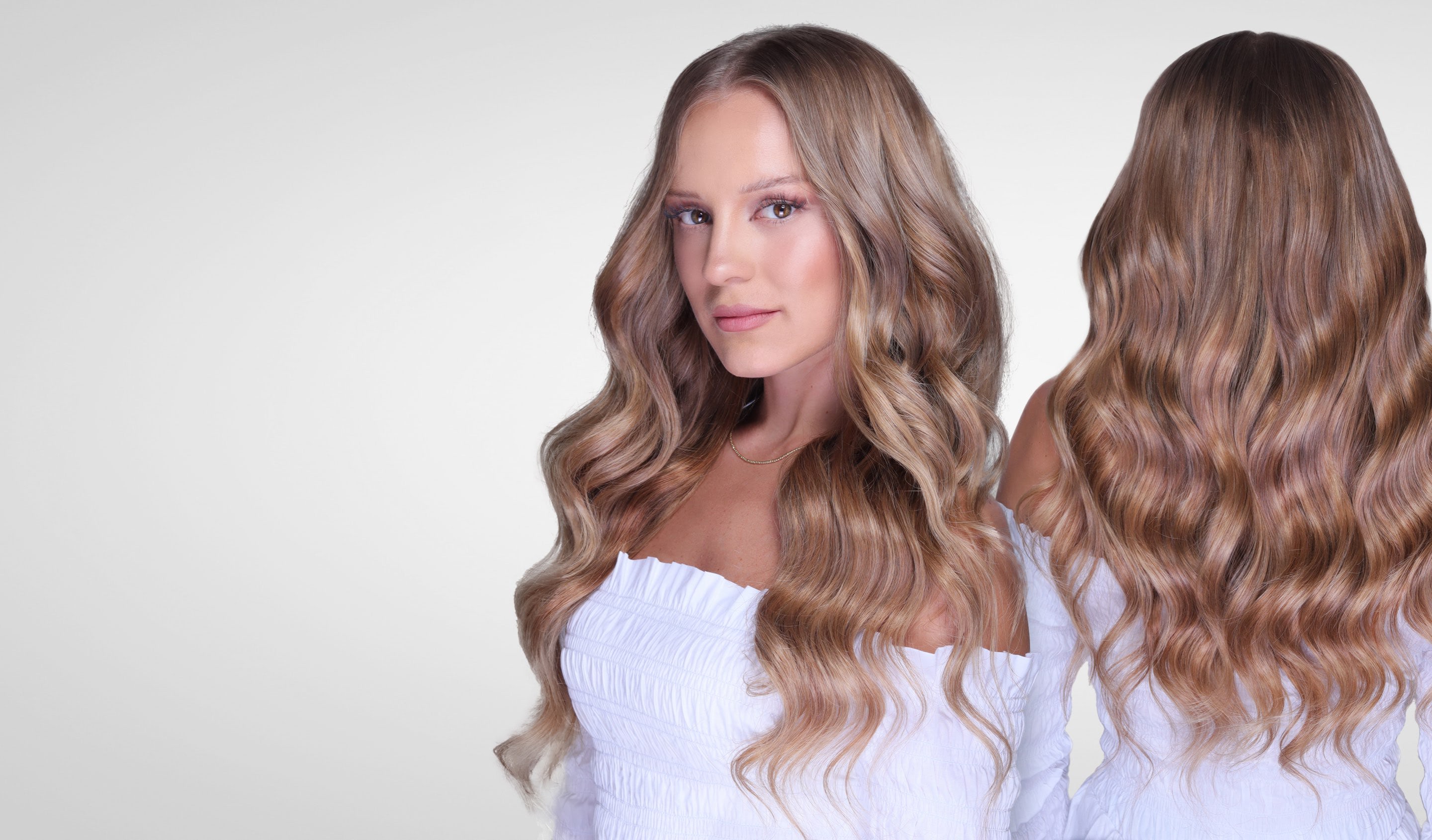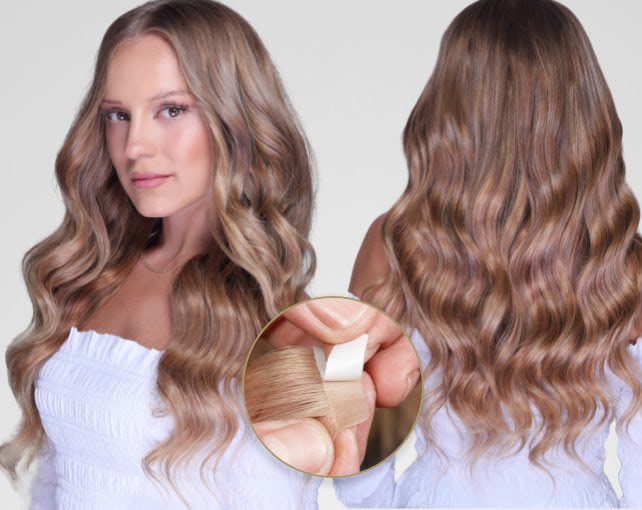 Tape-In Hair Extensions
Tape-in hair extensions are the most popular hair extension technique for a seamless, long-lasting, and manageable solution. They are non-damaging, lightweight, and last 4-6 weeks. Reuse our long-lasting Remy human hair tape-ins multiple times with hair replacement tape.
Tape-In Reviews
4.91
/ 5 stars,
384
reviews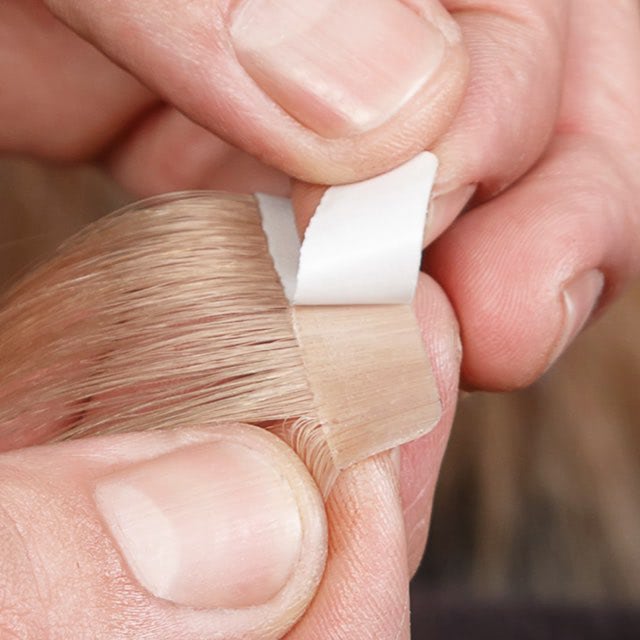 Learn More About Tape-Ins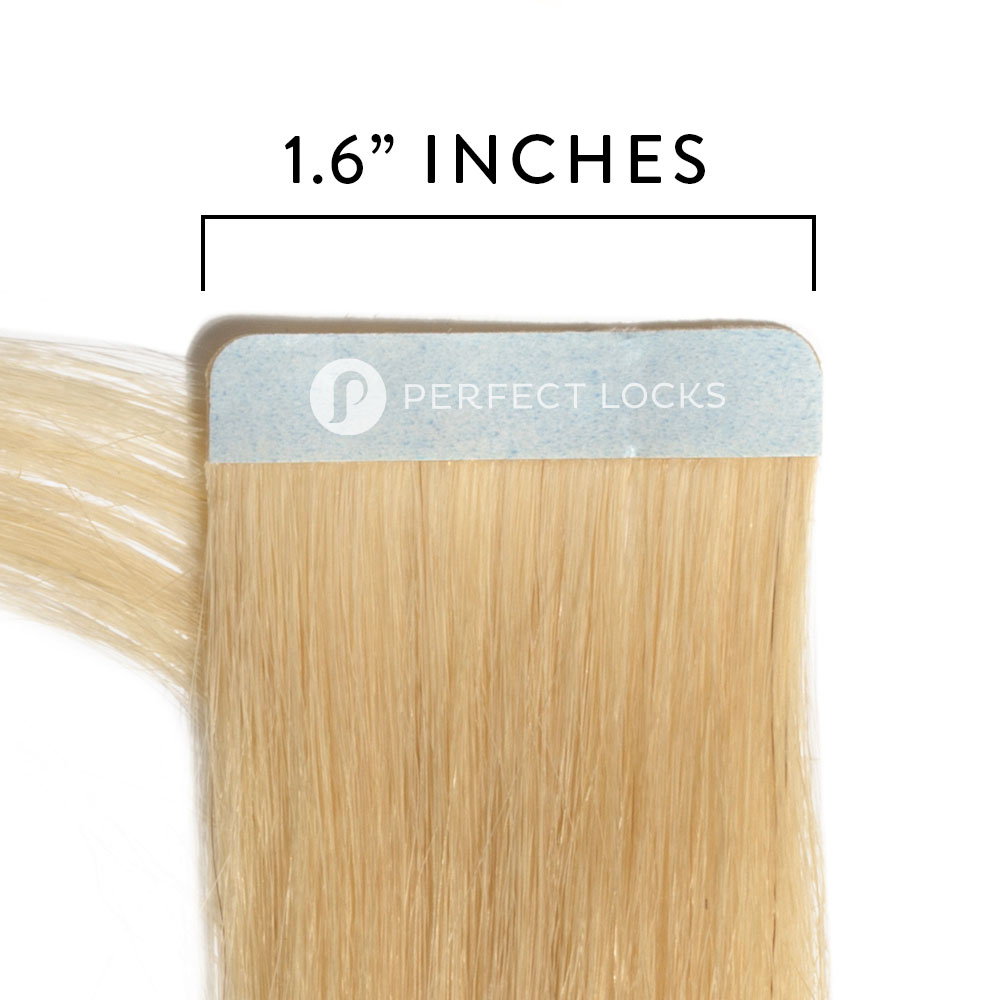 WHY YOU'LL LOVE OUR TAPE-INS
Premium quality, 100% authentic Indian human Remy hair
HairLock+™ Premium Adhesive offers you a lasting, damage free bond that holds fast and won't let go until your next appointment
Affordable replacement HairLock+™ Premium Adhesive Strips can be replaced every 4 to 6 for longterm wearability
No Ick Guarantee! Never any ooey goey sticky glues will ruin your natural hair surrounding each tape-in…EVER.
Are Tape-Ins for Me?
Do you want extensions that last, but want to change things up seasonally? YES
Do you love to follow what's trending in hairstyles and claim it as your own? YES
Do you have time to visit a hairdresser every 4 to 6 weeks for reapplication? YES
Can you commit to a wee bit of daily maintenance to keep those extensions looking great? YES
Are you on a medium-like budget? YES!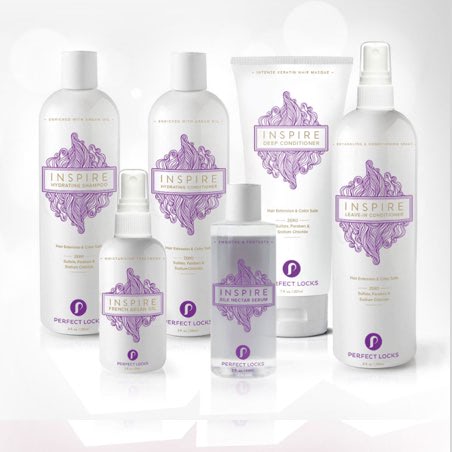 Lasts 4 to 6 weeks. Can be reinstalled with replacement tape.
Tape-Ins can be reused 2 to 3 times, and each time can last from 4 to 6 weeks to accommodate for new growth. You'll just need to visit your hairdresser to get them reinstalled using tape-in replacement tape. Use a proper clarifying shampoo, and other sulfate-free products to promote longevity and good hair health.
Protect your investment
Invest in your hair, we recommend using only the highest quality sulfate-free hair care products for your weaves. Doing so regularly will keep them soft and tangle-free. Our Inspire line of hair care products has been proven to work and prolong the life of our hair.
Hair is attached to one side of an adhesive strip with a a backing you peel away. The extension is then sandwiched around
No, we recommend consulting a hair stylist who can give you a professional consultation and installation.
If correctly installed, tape-ins can be lightweight, seamless, and non-damaging. Please consult a licensed professional before installation.
We do not recommend coloring on top of colored hair. Virgin hair can be colored, however we do recommend a strand test first. All coloring procedures and chemicals are not created equal and can harm the hair if not used properly.
Tape-ins need to be reinstalled every 4 to 6 weeks. They are easy to maintain with sulfate-free products. It's advised not to use conditioner near the adhesive area, as this could affect the bond.
We make removal easy with a number of adhesive remover options. Simply spray the alcoholic acetone based remover and gently pull them out after a few minutes. It's that easy! Reinstallation has never been easier with our single-sided and replacement tape. Any salon professional will be able to reapply these tape-ins to help you get the most mileage out of your hair.
CUSTOMERS WEARING Tape-In Hair Extensions
Show us your Perfect Locks, upload & tag @perfectlocks on Instagram