test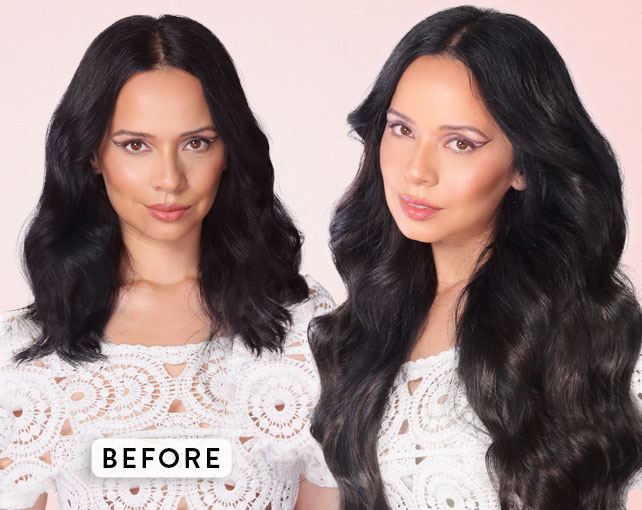 Lace Clip-In Hair Extensions
Take your lace clip-in hair extension experience to the next level with our Remy clip-in hair extensions, available in natural virgin and Remy tones. Our traditional clip-in sets use Remy hair with superior blending and styling power. They're hand-crafted, built to last, and made to match your style. Pure, true, you.
Lace Reviews
4.89
/ 5 stars,
87
reviews
Perfectly Hand-Crafted Lace Clip-Ins
Our Selection of Lace Clip-In Hair Extensions
Take your look to the next level with our wide selection of lace clip-in hair extensions. Available in both natural virgin and Remy tones, these extensions blend and style perfectly, matching any look or fashion you decide to rock. Our lace clip-in hair extensions come in a variety of styles, whether it be color, type, or texture. From straight to wavy to curly, and from platinum blonde to chocolate brown to natural black, there's something here for everyone! Made with 100% real Remy human hair, these lace clip-in hair extensions are guaranteed to last.
There is perhaps a very good reason that clip-in hair extensions have been around since Ancient Egypt: total hairstyle transformation with no hassle, no commitment! They are the ultimate accessory: allowing you to change your look for a special occasion or a night out with being stuck with one particular hairstyle. Best of all, you won't be subjecting your natural hair to the chemical or thermal damage it would take to attain that look.
EACH SET OF CLIP-INS INCLUDE
Premium quality, 100% authentic Indian human remy hair
Our unique DuraLock™ Premium Clips for lasting wear
InvisiTrak™ Signature Lace Design means you pop them in and they blend in seamlessly with your own hair! No visible clips, no unsightly lines of separation.
ARE CLIP-INS FOR ME?
Do you want to try extensions, but don't want to commit? YES
Do you want a that little bit of extra length/density or "hair flair" for an evening or special occasion? YES
Don't have time to visit a professional? YES
Don't have time for the upkeep of bonds, weaves or tape-in extensions? YES
Are you going to wear them More than 5 days a week? NO! You would probably be better off with a semi-permanent or permanent option.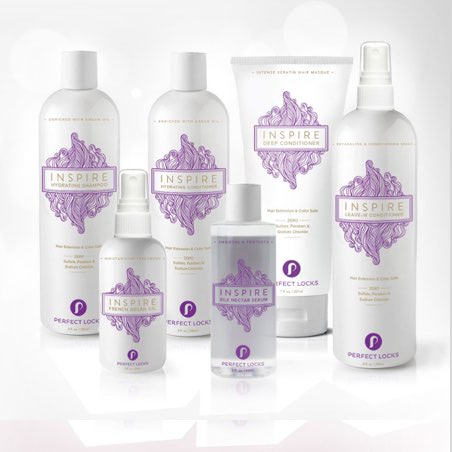 Protect Your Clip-Ins
Invest in your hair, we recommend using only the highest quality sulfate-free hair care products for your weaves. Doing so regularly will keep them soft and tangle-free. Our Inspire line of hair care products has been proven to work and prolong the life of our hair.
CUSTOMERS WEARING Lace Clip-In Hair Extensions
Show us your Perfect Locks, upload & tag @perfectlocks on Instagram