Home

›
Hair Closures
Complete your crown with our hand-crafted human hair closures. Closures can be used to complete your look with sew-in hair weaves or solve a hair-loss problem. All of our closures are made from virgin human hair, and can be perfectly matched with our hair weave extensions.
4.67
/ 5 stars,
97
reviews
Complete a crown installation with our hand-crafted hairpieces.
Sometimes our fragile natural hair needs a break. Whether you are giving your hair a break from chemical services, environmental damage or even from medically related hair loss…you'll love our wide range of closures. From flexible clip-ins without commitment to full and partial hair weave possibilities, Perfect Locks has created a variety of options that balance comfort, objective and durability. Silk base closures for ultra comfort and durability, lightweight swiss lace closures for breathability, or skin base closures for an ultra-realistic look.
Closures that impress
A closure is hair attached to a small piece of fabric. The hair is ventilated through the material on the base of the closure by a ventilating technique knotted directly to the base. Due to the delicate nature of closures, it is important to take extra care to prevent damage in the from of balding. Balding is when hair becomes detached or thinned out on the bases giving it a bald-like appearance. Balding can be caused by brushing, combing, excessive tugging, scratching with fingernails, applying product directly on the closure, rough handling, or vigorous washing. Closures while mimicking a real scalp, they cannot be treated like a real scalp. You must handle with care.
Protect your investment
Invest in your hair, we recommend using only the highest quality sulfate-free hair care products for your weaves. Doing so regularly will keep them soft and tangle-free. Our Inspire line of hair care products has been proven to work and prolong the life of our hair.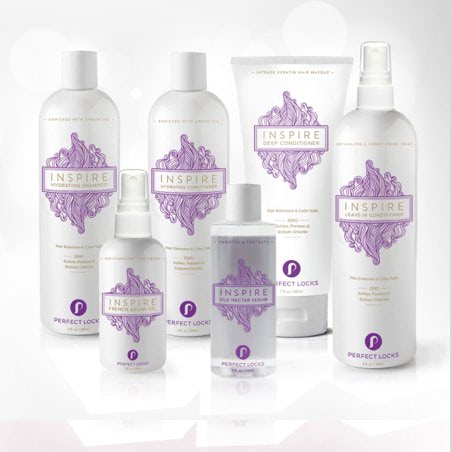 What makes our closures unique
Premium quality, 100% authentic Indian human remy hair
The widest range of closure types to offer you the perfect option based on your need and lifestyle!
Our Swiss Lace Closures feature FlexiMesh™, a unique microweave pattern that offers maximum breathability with a durable attachment base that allows for a variety of parting styles.
Our Silk Base Closure feature imported a diamond weave SwissLuxe fabric pairs maximum comfortable with the airy weightlessness a silk base delivers.
Our V-Part Closures begin with a durable PolyFlex base that allows you to integrate your natural hair with a truly realistic part.
Our Skin Base Closures are our most durable yet, with our PolyFlex base that mimics the natural scalp…baby hairs and all!
Our Skin Base Closures are our most durable yet, with our PolyFlex base that mimics the natural scalp…baby hairs and all!
Last, but not least…our Clip In Closures feature our unique DuraLock™ Premium Clips for lasting wear and InvisiTrak™ Signature Design for seamless integration.
ARE CLOSURES FOR ME?
For the most natural look, we would recommend leaving your hair out or getting a partial unit. If you want to make sure your hair matches your hair extensions, or you don't have the necessary growth for a leave out, a closure piece would be your best solution. Silk base, swiss lace, and skin base closures each have their own benefits, click the products below to learn more about each type of closure.
Is your natural hair becoming brittle and unhealthy by over processing?

YES

Do you want an extension that looks as if hair is growing from your scalp?

YES

Are you tired of trying to blend your natural hair in order to cover up tracks?

YES

Do you want to be able to able to comb your hair in any style, whether it is a part on the side, a part in the middle, twists in the front, or a pony tail straight back?

YES
NEED ASSISTANCE?
TAKE OUR HAIR QUIZ
Find your perfect hair with our virtual hair extension consultation.
GET STARTED
NEED HELP?
TAKE THE HAIR QUIZ
Find your perfect hair solution with our virtual hair extension consultation.
GET STARTED