CARE FOR YOUR CURLS
Other customers shopped these hair care goodies
Customer Reviews
Write a Review
Ask a Question
12/08/2017
Tanya T.
United States
Great Quality
This hair is soft. Minimum shading. Great Quality. I would recommend to anyone.
07/26/2020
Bridget U.
United States
Greatness
Th texture of this hair is amazing and hair is full. I would recommend anytime.
Hello Bridget, We are very happy to hear that you love our hair. Please tag us in any photos we'd love to feature you all on our website and/or social media platforms. Feel free to contact us anytime, at 1-888-290-4771 or support@perfectlocks.com XO
05/03/2018
Beverly T.
United States
360 Lace Frontal
I love it! Very manageable.
12/11/2017
Sonia W.
United States
360 Lace Frontal
I recently purchased a new 360 lace frontal and have purchased one in the past. I currently wear a 360 and LOVE it. I receive compliments all the time about my hair color and people wanting to know where they can purchase the same hair. My stylist makes my hair look wonderful!!! Can't wait to have my new wavy hair 360 installed!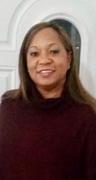 11/21/2017
Marie S.
Australia
360 Lace Frontal
I've had it put in and I love it. There's plenty of hair and it looks great. It does not shed and it looks natural. I love my new 360 Lace Frontal.
J
08/28/2017
Jean
A Good Choice
I've purchased from Perfect Locks before, and overall have had a good experience with this seller. I normally wear braids, but more recently I have started wearing sew-ins regularly. I have very coarse kinky curls and have trouble getting my baby hairs/edges to stay laid down with a traditional full sew-in. I wanted to see if the 360 frontal could fix that. So far, So good! I have had this frontal installed for about four days now and I love it. At first impression I was a little concerned as the curls in this frontal and the curly bundles I purchased seemed to have slightly different curl patterns. Fortunately my stylist mixed and matched the bundles during installation for a more natural look. My 360 frontal is sewn down and no glue has been used; the piece feels secure. I love the natural hairline on this frontal as well as the baby hairs all around. I have received many compliments on my hair so far. The best part is that these curls are beautiful when wet or dry. I used about 1 1/2 bundles and this frontal with my installation.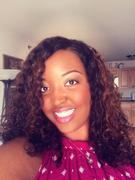 07/18/2017
Loleta K.
United States
Excellent
I love this frontal. I didn't have to bleach the knots and the hair is beautiful looks very natural. No shedding
07/15/2017
Kylaunna L.
United States
Love My 360
I love this item, it gave my all around security wearing the 360. I'm an active person always wore hair extensions, usually the back braids lift from my hair. I decided to try the 360 and fell in love! I can wear my ponys, no lifting, all around comfort and security. I will continue to purchase this item. Thank you perfect lock for selling this item