Clip-In Hair Extensions
Clip-in hair extensions are a quick and easy way to add length, volume, and elegance to your life. The clips allow for easy placement and seamless style that's lightweight and fun to wear. Our clip-ins are hand-crafted from Remy human hair and will outperform other clip on extensions  ready for the challenge.
4.6
/ 5 stars,
164
reviews
All About Our High Quality Remy Clip In Hair Extensions
Sometimes life calls for "occasion hair"… A look for an evening, as effortless and essential as popping on your favorite lipstick and just the right outfit. Whoever knew hair could be the ULTIMATE accessory? Meet your new "must-have": Perfect Locks clip-In hair extensions. Premium quality Remy hair extensions. Lasting durability. 5 ways to rock your style!
Are you tired of cheap Clip Ins that don't last? We only use the highest quality cuticle intact human hair extensions for all of our products across the board. We specialize in 100% Authentic Indian Hair. We have many natural shades of colored clip on products, available in Straight, Wavy, and Curly textures.
---
Sorry, there are no products in this collection.
Learn More About Clip-Ins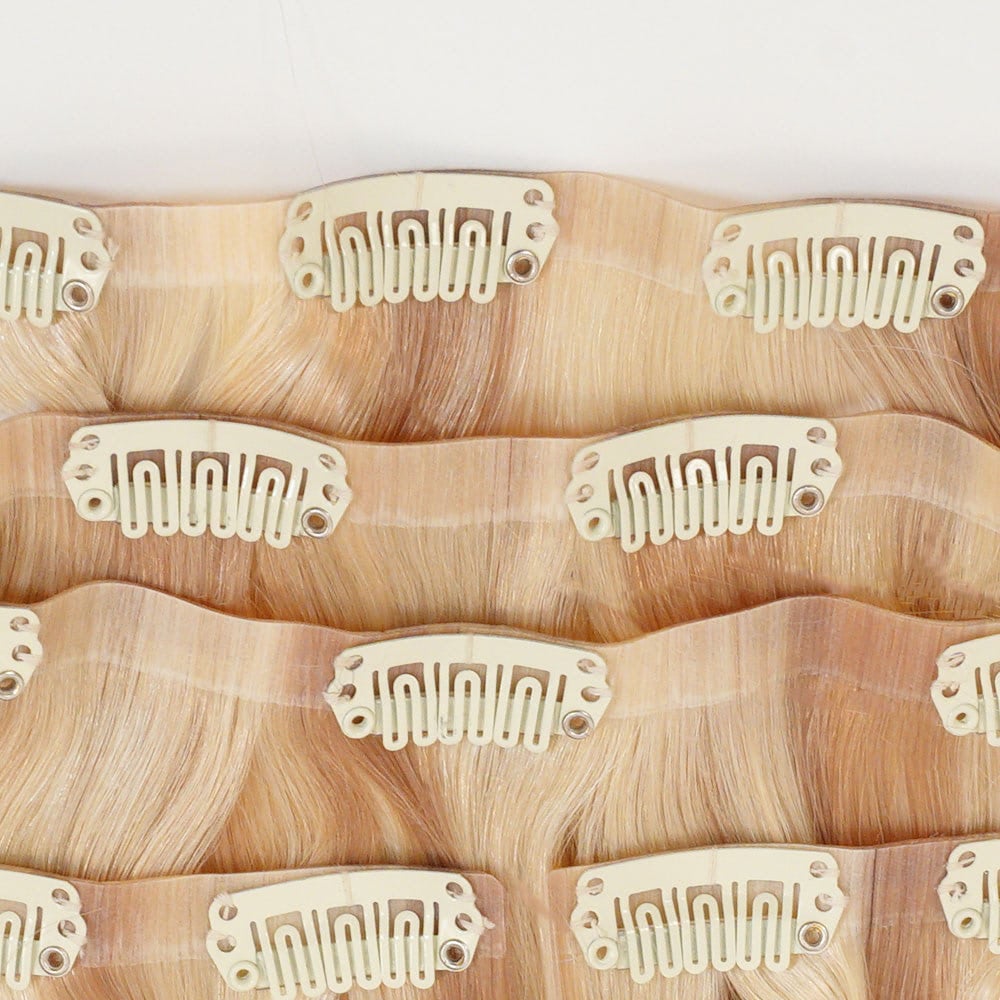 Why You'll Love Our Clip-In Hair Extensions
Premium quality, 100% authentic Indian human remy hair
Our unique DuraLock™ Premium Clips for lasting wear
InvisiTrak™ Signature Design means you pop them in and they blend in seamlessly with your own hair! No visible clips, no unsightly lines of separation.
Are Clip-Ins for Me?
Do you want to try extensions, but don't want to commit? YES
Do you want a that little bit of extra length/density or "hair flair" for an evening or special occasion? YES
Don't have time to visit a professional? YES
Don't have time for the upkeep of bonds, weaves or tape-in extensions? YES
Are you going to wear them 5 days a week or more? NO!
Find Your "Hair Fix"
"An Instant Whole Hair Makeover!" Shop Lace Clip-In Sets
"A Lightweight and Seamless Makeover with Style" Shop Seamless Clip-In Sets
"Instant Volume & Length!"
"A Playful Ponytail!" Shop Ponytails
"A Little More Hair On Top!" Shop Closures
"Rockin' Bangs In A Flash!" Shop Bangs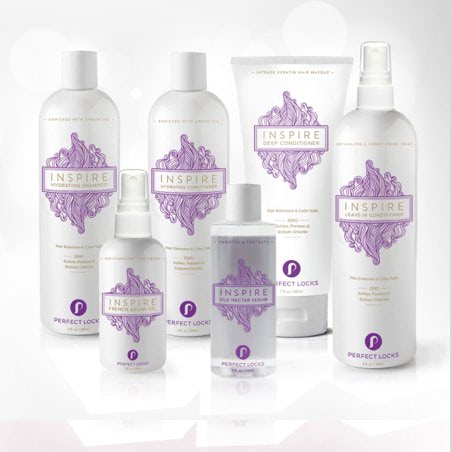 Protect your investment
Invest in your hair, we recommend using only the highest quality sulfate-free hair care products for your weaves. Doing so regularly will keep them soft and tangle-free. Our Inspire line of hair care products has been proven to work and prolong the life of our hair.
CUSTOMERS WEARING Clip-In Hair Extensions
Show us your Perfect Locks, upload & tag @perfectlocks on Instagram