product details
Wavy hair is one of the most flexible and versatile textures as it can be straightened and curled with ease. Perfect Locks takes that flexibility to the next level with our wavy polyurethane skin wefts! Install them with glue or tape, these extensions are incredibly easy and effortless.
Hair Type: 100% Remy human hair
Weft type: Hair injected on polyurethane track that mimics the scalp
Weight: 1 track measuring 15" long
Advised Quantity: 1 or more tracks depending on placement and desired style
100% Remy Human Hair
Our products begin with the highest quality virgin Indian human hair available. Cuticle intact and ready to slay.
Ethically sourced
We responsibly source Indian hair from the largest temple in India to sustainably produce our products.
Skin-like Material
The polyurethane material is realistic and feels just like your own skin.
Flexible and Versatile
Our wavy hair can be flat ironed or curled with heat, or wet it for a curlier look. It reverts back to wavy after washing.
Natural Wavy Hair
Premium quality, 100% authentic wavy Remy human hair
Natural Ends, Natural Look
This product features natural ends to ensure the hair looks as natural as your own hair.
Can Be Colored
Made from premium quality pure virgin hair that can be dyed just like your own hair.
Yes you can. We only recommend dying the virgin #1B color, they are completely natural and will take color easily from to 2 to 3 shades. If you need to go lighter then bleaching may be involved, in which case we would recommend you consult a professional. We do not recommend coloring hair that's already been colored. When doing any color service to the hair, perform a test strand first to see how the color processes with your formula being used. Once you confirm the results and processing time are correct than you can carry on with the full application of color desired. Keep in mind that the lighter you go it may slightly loosen the hair's natural curl pattern. This is something you can check for after completing your strand test as well.
With proper care and maintenance, this overall product will last you at least 1 to 2 years with proper care. We have customers that have been using the same hair extensions upwards of 4 to 5 years. We recommend only using the highest quality
hair extension products
for maintenance.
We use 100% authentic Remy Indian hair in all of our hair extension products. The virgin #1B color is natural, other colors are also available for purchase. The cuticle remains intact and aligned which allows the hair to be styled naturally with heat tools so it blends seamlessly with your own hair.
Yes! You can flat iron it bone straight or curl it for a deeper look. Our wavy hair is very flexible, and you'll be able to achieve many hairstyles and looks with this texture. It's also beautiful in it's natural state. Simply wash the hair to revert back to the original texture.
We recommend products that don't contain any sulfates, parabens, or ammonia. High quality hair care products made for hair extensions are necessary to keep the hair moisturized and hydrated. Our
inspire line of products
is a perfect solution
This product is only available in the virgin #1B color, which is a beautiful combination of off-black and dark brown.
Each piece, otherwise known as track is, 15 inches in length. Only 1 piece is included.
Yes. In fact, they can be cut and strategically placed to fill in gaps or applied to problem areas. They are very flexible.
We recommend 4 to 6 packs. Most customers do not use them for full installs, but rather to fill in for added volume and length. It's very common to just purchase 1 or 2 packs to strategically add hair in needed areas.
With a hair extension adhesive, either tape or glue. We recommend Walker Ultrahold or Supertape for this type of application. For a full selection of glue and tapes please
click here
.
No, skin wefts do not come pre-taped. They can be applied with an adhesive like supertape, which is a double-sided tape made specifically for this type of hair extensions. You can also use a hair extension glue. To shop all adhesives
click here
.
They last for 4 to 6 weeks. After your natural hair grows out, they can be reapplied to the same area.
PROTECT YOUR INVESTMENT
Other customers shopped these hair care goodies
Customer Reviews
Write a Review
Ask a Question
Filter Reviews:
Hair
locks
quality
extensions
texture
curls
brands
tape
price
head
09/27/2019
Michelle m.
United States
I recommend this product
One of the best hair extensions
This is one of the best tape in extensions I have used and I have gone through practically every brand. All the brands start out relatively the same with tangle free hair but within about a month I start noticing the ends becoming tangled and dry but not with my perfect locks I have reused it already 3 months, I ordered two more sets so I can just take one out and have the other ready and one for highlights! Love them will stay with this brand and it dies have affirm payment plan fir those who can't afford the cost upfront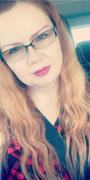 Hello Michelle, Thank you for taking some time out of your day to write this great review, we are glad to hear that you are enjoying our brand and it has been working really well for you. If you may have any questions for us, please reach out. We hope you have a great day and thank you for being a loyal customer of ours.
A bit thinner than expected!
Overall I love the silky texture but it is thin and also vary uneven as in it looked like it was cut with thinning shears for the price no I don't recommend unless you're only filling in thin areas.
12/26/2018
Sarah H.
Canada
Hair weft
Great a little expensive but good product
11/02/2018
Dolores S.
United States
09/19/2018
Norma H.
United States
Yaaassssss!!!
Ok so I've tried so so soooo many different brands of tape in extensions and perfect lock are by far! Thee best ever omg! The quality is A1 and feels so super natural and looks flawless! I'm for sure buying all of my extensions on here from now on!
Limited options
but the colour and length is always out of stock, very limited choices, by the way, so is the adhesive tape and liquid bond
Made little difference
It was a bit too thin for me, it didn't make much of a difference
Simply perfect!
This skin weft is Perfect ,it lays so flat its ridiculous,it's perfect for those last 2 rows especially if u already have a nice length and texture