product details
If you've been longing for a more naturally straight style with the ease of tape-ins, look no further than Perfect Locks relaxed straight texture. It sort of says, "I'm sleek and slim but I still got body!" These new tape-ins will blend seamlessly with many natural hair textures for a flawless, professionally relaxed look. Available in 18" only.
100% Remy Human Hair
Our products begin with the highest quality virgin Indian human hair available. Cuticle intact and ready to slay.
Ethically sourced
We responsibly source Indian hair from the largest temple in India to sustainably produce our products.
No Chemicals
Our Perfect Locks PermaSteam™ Process is our chemical-free method of using pure steam on our signature pure virgin Indian hair. Utilizing variable metal wrap rods we can create 4 lasting natural textures.
Perfectly Reusable
Easily reuse the track by unclamping, sliding up, and reclamping the beads on the track.
The Best Glue
Our imported Italian bond is the best hair extension adhesive on the market.
Naturally Straight Hair
Silky straight hair with slight body and subtle texture. Add water for a deeper wet n' wavy look.
No-Ick Guarantee
Never any ooey goey sticky glues will seep into your natural hair around each tape-in
Adhesive technology
HairLock+™ Premium Adhesive offers you a lasting, damage free bond that holds fast and long.
Reuse with Ease
Affordable replacement HairLock+™ Adhesive Strips can be replaced every 4 to 6 weeks.
Totally Seamless
Achieve any hairstyle with ultra-thin strips move freely with your natural hair.
Yes you can. We only recommend dying the virgin #1B color, they are completely natural and will take color easily from to 2 to 3 shades. If you need to go lighter then bleaching may be involved, in which case we would recommend you consult a professional. We do not recommend coloring hair that's already been colored. When doing any color service to the hair, perform a test strand first to see how the color processes with your formula being used. Once you confirm the results and processing time are correct than you can carry on with the full application of color desired. Keep in mind that the lighter you go it may slightly loosen the hair's natural curl pattern. This is something you can check for after completing your strand test as well.
With proper care and maintenance, this overall product will last you at least 1 to 2 years with proper care. We have customers that have been using the same hair extensions upwards of 4 to 5 years. We recommend only using the highest quality
hair extension products
for maintenance.
We use 100% authentic Remy Indian hair in all of our hair extension products. The virgin #1B color is natural, other colors are also available for purchase. The cuticle remains intact and aligned which allows the hair to be styled naturally with heat tools so it blends seamlessly with your own hair.
We use the highest quality 100% Remy Indian hair and can be reused with replacement tape. Many other popular companies use a blend of various types of human hair and/or synthetic hair. We also use the best adhesive to give you a long-lasting installation.
10 individual pieces to a pack, 5 sandwiches in total.
We recommend at least 4-6 packs for adding length and volume. For a fuller look we recommend using 6 to 8 packs. Because of our flexible return policy, we advise you purchase extra to ensure you have enough hair during your appointment. You can always return what you don't need. Keep in mind, a bundle deal requires all 4 packs to be returned as a whole for a full refund. Hope this helps!
3 to 4 months with proper care. A touch up will be required after your roots grow up. They can be reused multiple times with
replacement tape
for tape hair extensions.
Replacement tape, clamping pliers, and an adhesive remover are commonly used tools for tape-ins. We also recommend clarifying shampoo and replacement tape for reapplication. To shop a great selection of tape-in accessories,
click here
.
2 strips with adhesive are "sandwiched" around a thin layer of your own hair. The sandwiches are installed side to side in vertical layers towards the back of your head. A tap with a warm flat iron is required to complete the bond.
Yes, we are one of the very few companies that offer wavy and curly tape-ins. We also offer textured tape-ins in Relaxed straight and kinky curly textures. We make it easy for you to match your style.
Yes, absolutely! You can flat-iron or curl this hair easily. Since it's natural Remy human hair, it will hold a curl very well. To revert back to the original state, simple wash and dry the hair. Wet with water and scrunch for a deeper wet 'n wavy look.
We recommend products that don't contain any sulfates, parabens, or ammonia. High quality hair care products made for hair extensions are necessary to keep the hair moisturized and hydrated. Our
inspire line of products
is a perfect solution
Yes, this is virgin Indian hair that's been steam permed. All of our products are made from 100% Remy cuticle-intact human hair.
If you use heat tools the curl pattern may flatten out over time. Remember, this is our virgin hair that's been steam permed so it will become more like natural virgin hair.
Unlike other processed hair you find in the market, our steam permed hair uses a unique chemical free process. We wrap the hair around metal rods and use steam and water vapor to achieve these more complex curl patterns. This process uses no chemicals whatsoever.
PROTECT YOUR INVESTMENT
Other customers shopped these hair care goodies
Customer Reviews
Write a Review
Ask a Question
Filter Reviews:
Hair
love
packs
Three
anyone
perm hair
I recommend this product
Relaxed straight hair
Would recommend to anyone because if u have perm hair it will Mach it very well and if u have thin hair u will need at least three packs to full it over all love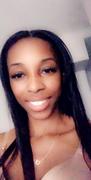 Hello Gorgeous, Thank you for taking some time to express how you feel about our product. We strive to keep our customers happy. If you may have any questions or concerns for us please reach out and let us know.
COLOR
From untouched, unprocessed and natural off-black virgin hair to the truest of blondes, Perfect Locks relies on professional grade, salon-worthy coloring processes to achieve perfect tone and richness in color.
LENGTH
We care about length, your hair may include an extra 1 to 2 inches to ensure you get the most out of your look. Please note that we measure all hair when it's straight, use the chart below as a guide.
Shipping
We ship fast! All orders placed before 2pm PST Mon-Fri ship the same day from our headquarters in Walnut Creek, California.
FREE SHIPPING
We offer free worldwide shipping on orders of $100 or more. Free shipping, and other expedited shipping methods will be shown at checkout.
VIP MEMBERS
VIP Members receive free shipping on orders $100 & up in the domestic United States. International VIP Members get $15 shipping to Canada, $25 everywhere else. Become a VIP
Talk to Us
We're happy to help you!
Your Satisfaction is Our Priority
We've set our bar high so you can look good and feel great. That's why we pre-wash and triple quality inspect each and every item that leaves our warehouse in California. We're confident in our products, and we're pleased to offer an industry-first return policy unlike any other company in the event you are not completely satisfied with your purchase.
RETURN POLICY
We are proud to offer the most flexible return policy in the industry. Perfect Locks allows you to wash, condition, brush, and heat style your extensions while in the security zip ties to ensure full satisfaction before use.
If for any reason you aren't satisfied, send the hair back within 14 days of receiving the product for an exchange or refund (a 15% restocking fee will be applied). VIP and VIPro Members have 30 days and no restocking fee. It's that simple.
READ OUR FULL RETURN POLICY
You Need to Apply First
Approval is required to sign up for our VIP Pro Membership. It's FREE and easy if you have a valid cosmetology license, or are in the beauty business.
LIKE DETAILS?
So do we! When placing your order, be as specific as possible. We hand-pick each and every order. Since our hair is purely natural, there can be slight variations in curl patterns and/or color. Tell us what you're looking for!
Examples of good notes:
Please choose darker bundles that match
I want tighter ringlet curls please
I want a coarser hair texture
Virgin and Remy Hair
The quality of hair is the most important factor in your hair experience. All Perfect Locks hair extensions products start with the finest ethically sourced virgin Indian hair available. Virgin hair means the hair is pure and not altered with chemicals in any way, preserving the integrity, reliability, and longevity you'd come to expect from an ultra high-quality product.
If we add color or a steam-perming pattern to the hair, it's no longer "virgin", it is considered Remy however. Aside from virgin hair, Remy hair maintains the highest level of quality allowing for maximum performance.
Cuticles Are Intact and Aligned
Both our virgin and Remy hair keep the cuticle intact and aligned. The cuticle is the natural structure of the hair, and is the foremost factor in keeping your hair soft, healthy, and manageable. 
Other Important Characteristics
Single-drawn: meaning the hair used on each product comes from one single person, ensuring consistency with texture and color. 
Silicone-Free: Many products in the market may sleek, shiny, and soft to begin with - But will lead to tangling, matting, and breakage issues in the long run. 
Learn More About Our Hair
Longevity You Can Count On
Yes, it's true! Our hair can last up to 2+ years or longer. Most of our customers get maximum wear by reusing their hair over and over again. Proper care and maintenance is the secret to keeping your hair extensions healthy and full of life. Moisture and hydration is key, and can only be done by using high quality salon-grade hair care products that don't contain sulfates, parabens, ammonia, or other harmful chemicals. 
What products do I use?
Fortunately, the team at Perfect Locks has spent many months developing and testing our line of sulfate-free hair care products. Our products are specially formulated to keep your hair soft and moisturized. You will also need a loop brush that glides through your hair extensions without tugging at the root.
Never underestimate the power of good hair care product. Low-quality products can dry out your hair and will lead to issues like tangling, matting, and breakage.
Some Do's and Dont's
Never sleep on wet hair
Brush from the bottom up
Sleep using a satin pillowcase
Wash and condition after swimming
Read Up On Hair Care