product details
This full coverage Perfect Locks curly 360 Degree lace frontal gives the effect of a full lace wig around the edges without too much effort. It surrounds your head and gives you complete hair styling flexibility. You can even tie it into a ponytail to give you that totally natural and seamless look. Leave your own hair out and ultimately achieve a full installation.
Base Material: Durable and breathable lace base
Baby Hair: Realistic baby hair along the hairline
Parting: Natural part in any direction
Knotting: Hand-knotted with bleached knots in front
Hair Type: 100% Remy human hair
Dimensions:
Density: Medium - 130%
100% Remy Human Hair
Our products begin with the highest quality virgin Indian human hair available. Cuticle intact and ready to slay.
Ethically sourced
We responsibly source Indian hair from the largest temple in India to sustainably produce our products.
Beautifully Built Base
FlexiMesh™, a unique microweave pattern that offers maximum breathability with a durablility
Naturally Curly Hair
We responsibly source Indian hair from the largest temple in India to sustainably produce our products.|Premium quality, 100% authentic curly Remy human hair
Styling Freedom
Our curly hair behaves, colors, and straightens just like your natural curly hair. Bounces back after washing.
Natural Ends, Natural Look
This product features natural ends to ensure the hair looks as natural as your own hair.
Can Be Colored
Made from premium quality pure virgin hair that can be dyed just like your own hair.
Yes you can. We only recommend dying the virgin #1B color, they are completely natural and will take color easily from to 2 to 3 shades. If you need to go lighter then bleaching may be involved, in which case we would recommend you consult a professional. We do not recommend coloring hair that's already been colored. When doing any color service to the hair, perform a test strand first to see how the color processes with your formula being used. Once you confirm the results and processing time are correct than you can carry on with the full application of color desired. Keep in mind that the lighter you go it may slightly loosen the hair's natural curl pattern. This is something you can check for after completing your strand test as well.
With proper care and maintenance, this overall product will last you at least 1 to 2 years with proper care. We have customers that have been using the same hair extensions upwards of 4 to 5 years. We recommend only using the highest quality
hair extension products
for maintenance.
We use 100% authentic Remy Indian hair in all of our hair extension products. The virgin #1B color is natural, other colors are also available for purchase. The cuticle remains intact and aligned which allows the hair to be styled naturally with heat tools so it blends seamlessly with your own hair.
Absolutely. You can use heat up to 450 degrees to flat iron this hair for a beautiful bone straight look. The hair is very versatile. The original curly texture will return after you wash the hair.
We recommend products that don't contain any sulfates, parabens, or ammonia. High quality hair care products made for hair extensions are necessary to keep the hair moisturized and hydrated. Our
inspire line of products
is a perfect solution
Our frontals have a density of 120%, giving you a naturally full look.
Approximately 1-2 bundles will be ideal. 2-3 bundles might suit you better depending on the hair texture and desired fullness.
22" circumference, 4" in the crown area, 2" at the nape.
It goes all the way around your head, instead of ear to ear.
Yes, the all-around design allows you to pull your hair back and up in a ponytail.
Yes, the lace used to create the base is very breathable and makes this piece comfortable to wear.
This product is only available in the virgin #1B color, which is a beautiful combination of off-black and dark brown.
CARE FOR YOUR CURLS
Other customers shopped these hair care goodies
Customer Reviews
Write a Review
Ask a Question
12/08/2017
Tanya T.
United States
Great Quality
This hair is soft. Minimum shading. Great Quality. I would recommend to anyone.
05/03/2018
Beverly T.
United States
360 Lace Frontal
I love it! Very manageable.
12/11/2017
Sonia W.
United States
360 Lace Frontal
I recently purchased a new 360 lace frontal and have purchased one in the past. I currently wear a 360 and LOVE it. I receive compliments all the time about my hair color and people wanting to know where they can purchase the same hair. My stylist makes my hair look wonderful!!! Can't wait to have my new wavy hair 360 installed!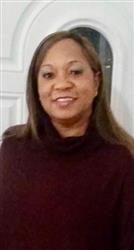 11/21/2017
Marie S.
Australia
360 Lace Frontal
I've had it put in and I love it. There's plenty of hair and it looks great. It does not shed and it looks natural. I love my new 360 Lace Frontal.
J
08/28/2017
Jean
A Good Choice
I've purchased from Perfect Locks before, and overall have had a good experience with this seller. I normally wear braids, but more recently I have started wearing sew-ins regularly. I have very coarse kinky curls and have trouble getting my baby hairs/edges to stay laid down with a traditional full sew-in. I wanted to see if the 360 frontal could fix that. So far, So good! I have had this frontal installed for about four days now and I love it. At first impression I was a little concerned as the curls in this frontal and the curly bundles I purchased seemed to have slightly different curl patterns. Fortunately my stylist mixed and matched the bundles during installation for a more natural look. My 360 frontal is sewn down and no glue has been used; the piece feels secure. I love the natural hairline on this frontal as well as the baby hairs all around. I have received many compliments on my hair so far. The best part is that these curls are beautiful when wet or dry. I used about 1 1/2 bundles and this frontal with my installation.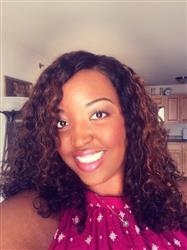 07/18/2017
Loleta K.
United States
Excellent
I love this frontal. I didn't have to bleach the knots and the hair is beautiful looks very natural. No shedding
07/15/2017
Kylaunna L.
United States
Love My 360
I love this item, it gave my all around security wearing the 360. I'm an active person always wore hair extensions, usually the back braids lift from my hair. I decided to try the 360 and fell in love! I can wear my ponys, no lifting, all around comfort and security. I will continue to purchase this item. Thank you perfect lock for selling this item
03/04/2017
Sonia W.
United States
360 LACE FRONTAL
I love my 360 and have received many compliments on it. It feels so natural and doesn't tangle or shed.